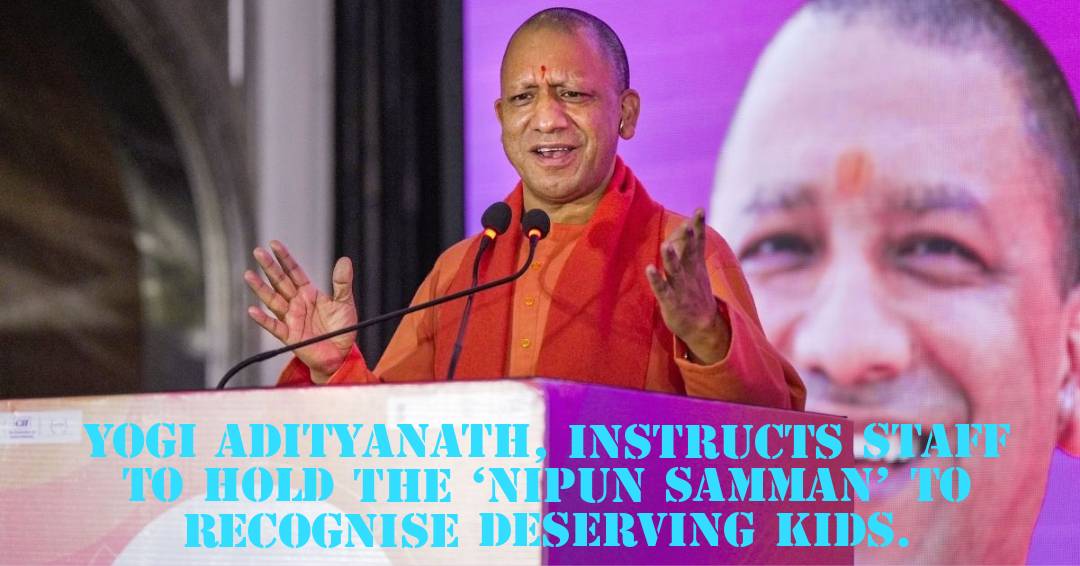 The Uttar Pradesh (UP) government will hold a 'Nipun Samman' event each month to recognize deserving youngsters. Yogi Adityanath, the chief minister of Uttar Pradesh, has ordered authorities to expedite a number of tasks in order to ensure the successful completion of the Skill India Mission.
According to Director-General of School Education Vijay Kiran Anand, if all children in Classes 1 through 3 achieve the competency goals in Hindi and Mathematics for their class, they will all be eligible for the award.
The assessment will be carried out by the District Institute for Education and Training's principal utilizing the Nipun Lakshya app. Student's 'skillful efficiency will also be evaluated using the app.
The government's statement says that, the District Institute for Education and Training principal will create a roster detailing which schools will be assigned to trainees for the Diploma in Elementary Education (DElEd) during the current session (January to March).
The statement as reported by PTI further says, the evaluation findings will be shared with school principals and teachers, and the combined monthly progress information will be submitted to the principal of the District Institute for Education and Training and the district's basic education officer.
In front of parents and other guests, the student will get an award after successfully completing the assessment.