First Published Oct 11, 2022, 2:17 PM IST
Gruesome details are emerging from investigations into the shocking case of human sacrifice reported in Kerala's Pathanamthitta district that has sent shockwaves across the state.
Also Read: Shocking case of human sacrifice in Kerala; 2 women beheaded
Information coming in suggests that the victims — lottery saleswomen Padma and Rosli — were taken to Thiruvalla by Shafi, who allegedly had offered them remuneration of Rs 10 lakh for acting in a pornographic film. After reaching the couple's home in Thiruvalla, the victims were tied to a bed. They were allegedly attacked with a hammer before being beheaded. Ayurvedic healer Bhagwal Singh's wife, Laila, who is believed to have been into black magic and rituals, reportedly carried out the beheading.
According to police sources, 49-year-old Rosli — a native of Vadakancheri, Thrissur — was the first victim. After she was brutally murdered, the couple waited for 'promised' prosperity. When that did not happen, sources claimed that Shafi convinced Bhagwal Singh and Laila that their curse had not gone and sought human sacrifice once again. Their second victim was 52-year-old Padma — native of Pennagramam in the Dharmapuri district of Tamil Nadu.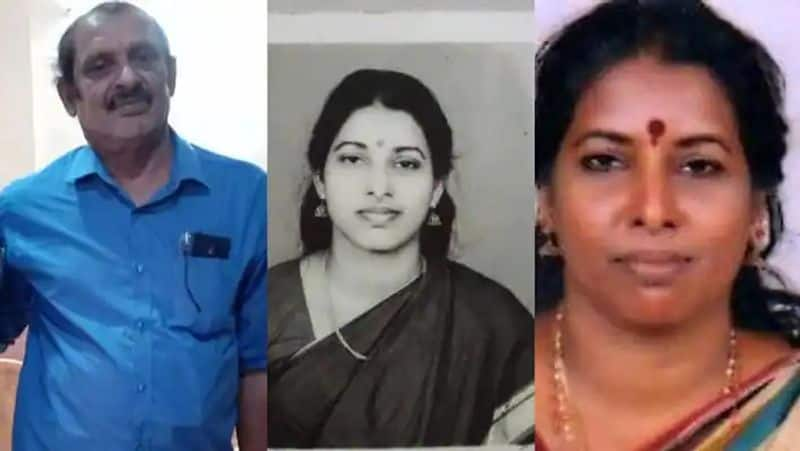 Image: File photos of Bhagwal Singh and Laila
Rasheed aka Shafi, the agent who lured the women to meet the couple, was present at the time of the murders. The bodies were reportedly chopped up and buried near the couple's house.
According to sources, Shafi met Bhagwal Singh through a fake profile the former created in the name of Sridevi who told the couple that they could get prosperity and wealth if they were to please someone named Rasheed from Perumbavoor in Ernakulam. Shafi then passed on his number via Facebook to the couple.
Bhagwal Singh's house is located in a hilly area of ​​the Pathanamthitta district. According to local residents, the traditional massage healer was very popular among the locals. The traditional massage therapist used to practice in a building built by the panchayat.
Bhagwal Singh is also a member of the Communist Party of India-Marxist's Pulinthitta branch committee and actively participated in the library and other cultural associations. He divorced his first wife 15 years ago. Locals say that Laila hailed from Elanthoor and used to perform rituals and pujas. Bhagwal Singh has a son and a daughter from his first marriage, both of whom are abroad.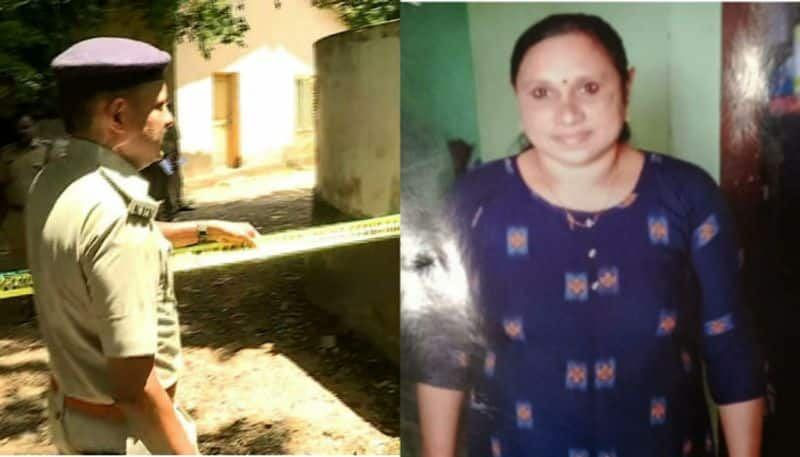 Image: File photo of Padma
'Murders shock the human conscience'
Chief Minister Pinarayi Vijayan said that the murders in Elanthoor shocked the human conscience. Stating that only those with a sick conscience can engage in such acts, he said that such vices and practices could only be seen as a challenge to civilized society.
The Kerala Police are still unraveling the motive behind the crime. According to the police, the accused have confessed that the murders were done over superstition.
Kidnapping and killing people for wealth and to satisfy superstitions is an unprecedented crime in Kerala. While stating that people need to come forward to identify such evil practices and bring them to public attention and stop them, the chief minister said a thorough investigation is underway to bring all those involved in this crime to justice as soon as possible.
Last Updated Oct 11, 2022, 2:17 PM IST
.