Unite Students have secured an approved 270 bed site in Nottingham city center with an estimated development cost of £34m.
The student housing developer, which manages 73,000 units, expects a 7% return on investment as planning for the site has already been approved.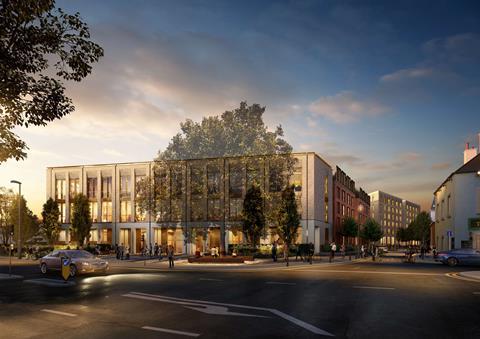 Nick Hayes, Unite Students Group Property Director, said: "This opportunity allows us to cater for the increased number of students wishing to attend the University of Nottingham and Nottingham Trent University, both located in a growing regional city.
"This commitment takes our secured pipeline to over £800m, its highest level ever, and we continue to see opportunities to add further programs in London and key regional markets at attractive returns."
The newly acquired properties are in a prime location on Lower Parliament Street in the heart of the city center and are scheduled to open for the 2024/25 academic year.
Unite already owns and manages around 1,900 student accommodation beds in Nottingham and is expanding its portfolio in the city to include a further 970 beds in the city center and a permitted 700 bed development site on Derby Road. It is home to 73,000 students in 173 buildings in 25 university towns.
Unite made a pre-tax loss of £120m in 2020 as its occupancy rate plummeted 88% amid the coronavirus lockdowns.
Preliminary results for calendar year 2021 are scheduled to be released on February 22,