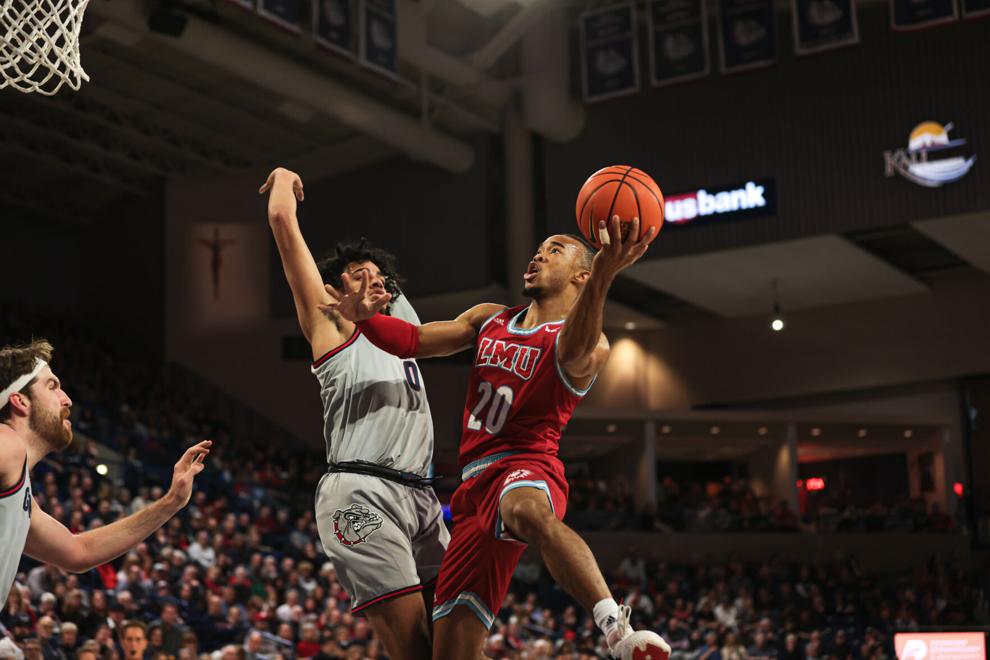 LMU stands alone in the collective memory of college basketball. It's hard to picture another team that has endured such a drastic swing. LMU is remembered for its historic golden era, a program that produced greats like Bo Kimble and Hank Gathers, and for touchstones that have included an elite eight appearance in the 1990 NCAA tournament and an ESPN documentary. Yet, for all of the respect and nostalgia that LMU's basketball team conjures, it has equally been equated with decades of disappointment — a program that glimpsed greatness and has been searching for it again ever since. Yes, LMU is remembered as a basketball school, but it's been a long time since fans had something solid to cheer for.
LMU is a program where many coaches and players have tried — and ultimately failed — to be the ones to bring the Lions back to national relevance. Though most of the last few years have been characterized by dark periods, there have been bright moments, with players like James Bateman and Eli Scott gracing the program with their talent.
Players like like those two have helped the team immeasurably, even if the preeminent emotions amongst LMU fans have been grim resignation and cautious optimism. However, over the course of the last near 30 years, no team has truly been able to capture the hearts and imaginations of the LMU community like the 2022-23 Lions.
At the beginning of the season, LMU fans looked to be gearing up for another abysmal season – the Lions were projected to finish in second to last place in the West Coast Conference (WCC) pre-season poll, coming off of an 11-18 record in the 2021-2022 season.
The Lions sparked interest when they put up wins against teams like Wake Forest University and Georgetown University, as well as conference rival Brigham Young University, but it still seemed like the team and fans were holding their breath. Those games weren't enough to prove this team had turned a corner.
What the Lions needed was a signature win.
There was no better opportunity to prove that the team was hungry, competitive and ready to show what they were made of than a matchup against No. 6 Gonzaga University on Jan. 19, in Spokane, Wash. in front of a packed crowd at the Bulldogs' McCarthey Athletic Center.
Gonzaga is no unfamiliar foe to the Lions. In over 30 years of matchups, LMU had held a 3-50 record against Gonzaga. The last win was at Gersten Pavilion in 2010, the last time they'd beat Gonzaga on the road in 1991. In addition, Gonzaga was also riding a 75-game home win streak, the longest active streak in the country. The odds were not in LMU's favor.
That didn't stop the Lions.
The game itself was close, with back-and-forth lead changes and neither team being able to mount more than a 10-point lead at any point. But the story of the game wasn't really about the game at all.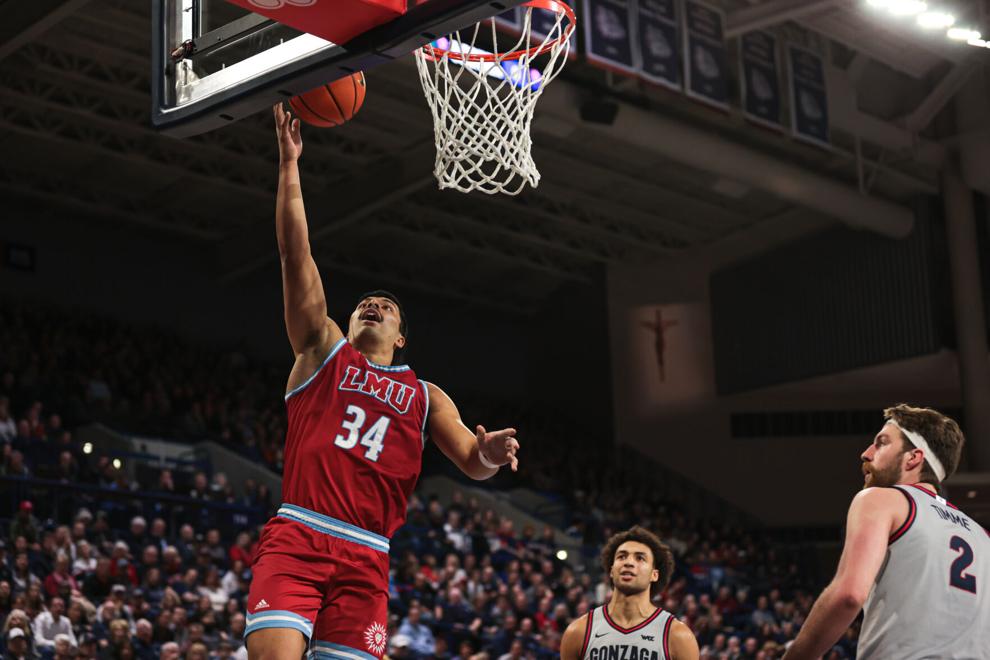 The story was about an underdog team, an all but understood blowout loss overcome by a single point. The story was about graduate guard Cam Shelton, who carried the game nearly single-handedly, who has contributed during his whole career at LMU but has often been overlooked. The story was about Head Coach Stan Johnson, still trying to establish a distinct team culture after his first two seasons with the team fell short of expectations. Most of all, the story was about the community. All the people who kept coming back to the team and who finally had something to celebrate.
"This is history in the making," said Kawanna Leggett, Ed.D., senior vice president for Student Affairs. "This is really the rallying call to support our men's team for all the hard work they've put in this season. I'm proud of them. This is history."
After the buzzer ran out on their fairytale game, the team didn't have much time to celebrate. Within a matter of hours, they were back on campus, where dozens of students and faculty had braved the cold to welcome the team bus back. Even though it was after midnight when the bus pulled through the back gates, the energy of the crowd was pulsing.
"We needed something like this. [LMU is] underappreciated in the sporting community. A win like this really puts us on the map. It feels pretty special," said sophomore marketing major Nick Parr, who was among the students that came to congratulate the team.
In the days following the win, sports fans and publications from all over the country couldn't stop talking about the Lions. Reactions ranged from shock, to pride, to Twitter comments noting that some people didn't even realize that LMU had a Division I team. The stakes, of course, were not lost on the team, nor was the impact on the LMU community.
"This is a program that's rebuilding and we have great basketball history here, especially when you consider guys like Hank Gathers and those [1990-1992] days. We're trying to get back to that," said Shelton, who put up 27 crucial points in the matchup. "Having this win really signifies what we're trying to do here, which is to turn things around from where they've been in the past few years. It was a special night. We went out; we competed really hard; and I'm glad that we were able to get the win for you guys."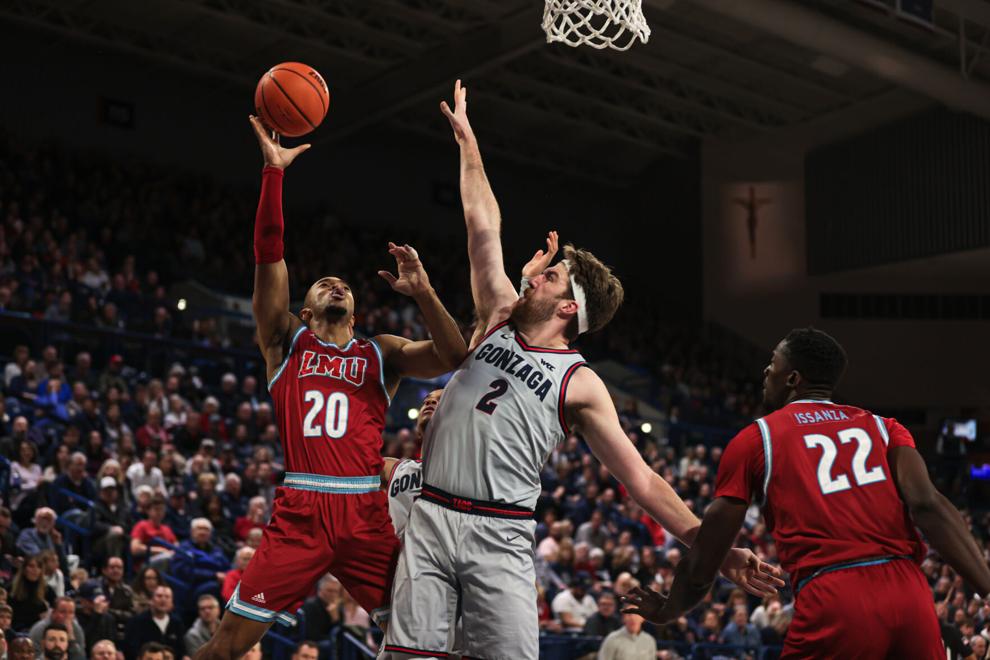 The win itself is historic, shattering a half-dozen streaks that Gonzaga had held and delivering LMU's highest ranked win since they beat no. 7 University of Southern California in 1961. However, the impact of this win goes far beyond team records or statistics.
"This is an institution that is on the rise in all dimensions, and our basketball team very much represents that. They had a spirit tonight that was so solid and so LMU. We're proud of them. We're proud of our entire institution," said Timothy Law Snyder, Ph.D., LMU president.
This win is not a fluke. This is a sign of what the team is capable of: a potential true era on the cusp of unfolding. This is a team that fans can be proud of and can look forward to in the future. As Coach Johnson said, the best is yet to come.
This is the opinion of Catherine Galantia sophomore journalism and communication studies double major from Los Angeles, and Jacob Rincon, a freshman screenwriting major from El Paso, Texas. Email comments to [email protected] Tweet comments to @LALoyolan and like the Loyolan on Facebook.
.