chidori: A cafe where visitors can have coffee in bed
Unlike the average trendy eatery serving only delicious delicacies and beverages, Studio Anettai's Chidori gives its guests a place to lay down and rest while they sip and eat. The cafe is tucked within an old apartment building in the center of Ho Chi Minh City, Vietnam, between a bustling boulevard and a quaint, unused alleyway. Activating this urban void, the architects reconceptualize the city's traditional alley culture while giving the younger generation a unique conceptual to reconnect outside of their homes.
Inviting passersby to step away from the bustle of the city, the warm, homely interior is defined by ambient lighting and natural, modern materials. Inside, spacious double bunk beds replace the typical cafe seating to provide visitors a relaxing space to lie down to unwind in the comfort of their own semi-private pods.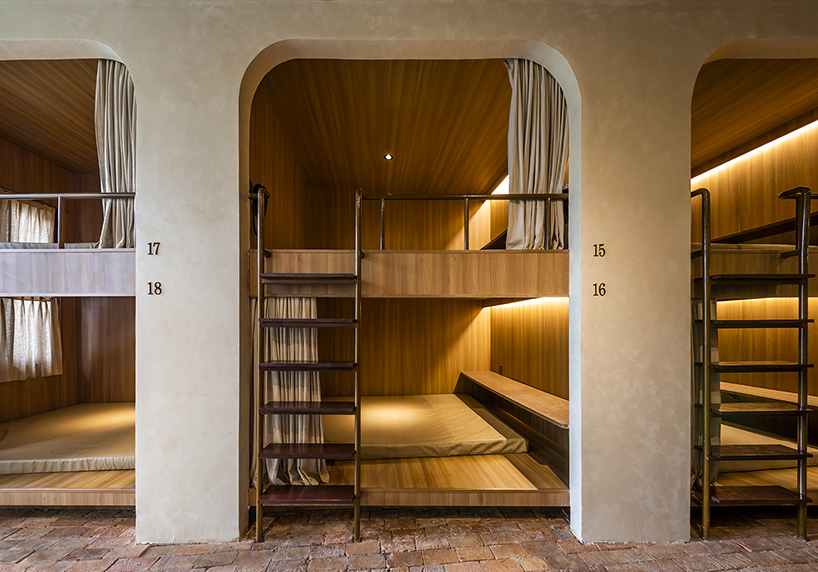 Chidori cafe | all images courtesy of Studio Anettai
studio anettai presents a unique dining experience in vietnam
Quiet and serene, Chidori sits within a traditional row of quaint Vietnamese homes, inside what was once a typical tube house. The site is encircled by various narrow alleys called 'hems,' which break away from the main city fabric and create fragmented urban blocks. Reconnecting these detached spaces with the fabric of the city and celebrating its fusion of new and old cultures, Studio Anettai creates a unique cafe concept which gives younger generations a modern yet cozy 'home away from home' to reconnect.
The architects conceal the café behind a tall three-stories split frontage which subdivides the narrow space into much narrower tubes. Its material palette of the exterior blends the structure with its streetscape, reinterpreting the traditional architecture found in Vietnam, including brick tiles, stucco-like beige plaster, and vent blocks. This reinforces the perception of seamless transition between inside and outside through the huge openings.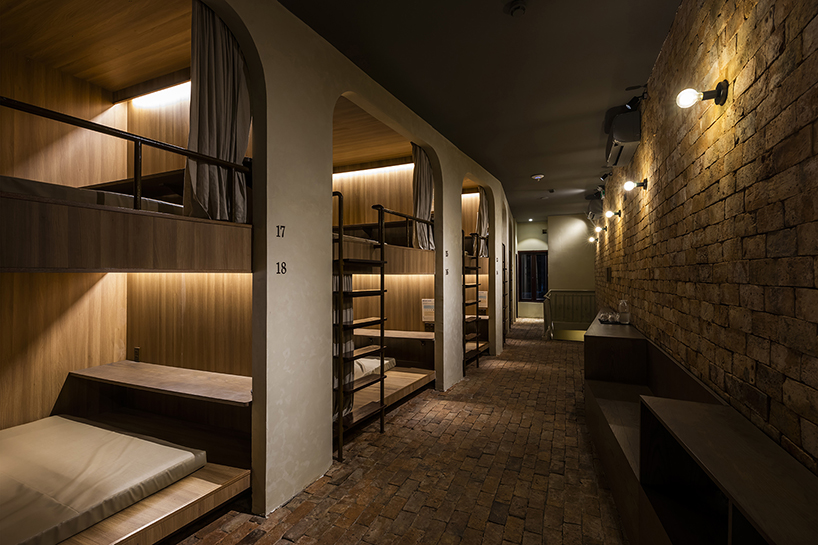 a homely interior illuminated by warm lighting for a cozy ambience
Visitors are invited inside to step away from the urban context, and led through a sequence of zig-zag brick walls marked with a series of openings which create a boundary. Contrasting their rugged texture, the cavernous bunk beds finished with laminated wood and synthetic leather are nestled inside sleek pods that signify a calm detachment from the outside world.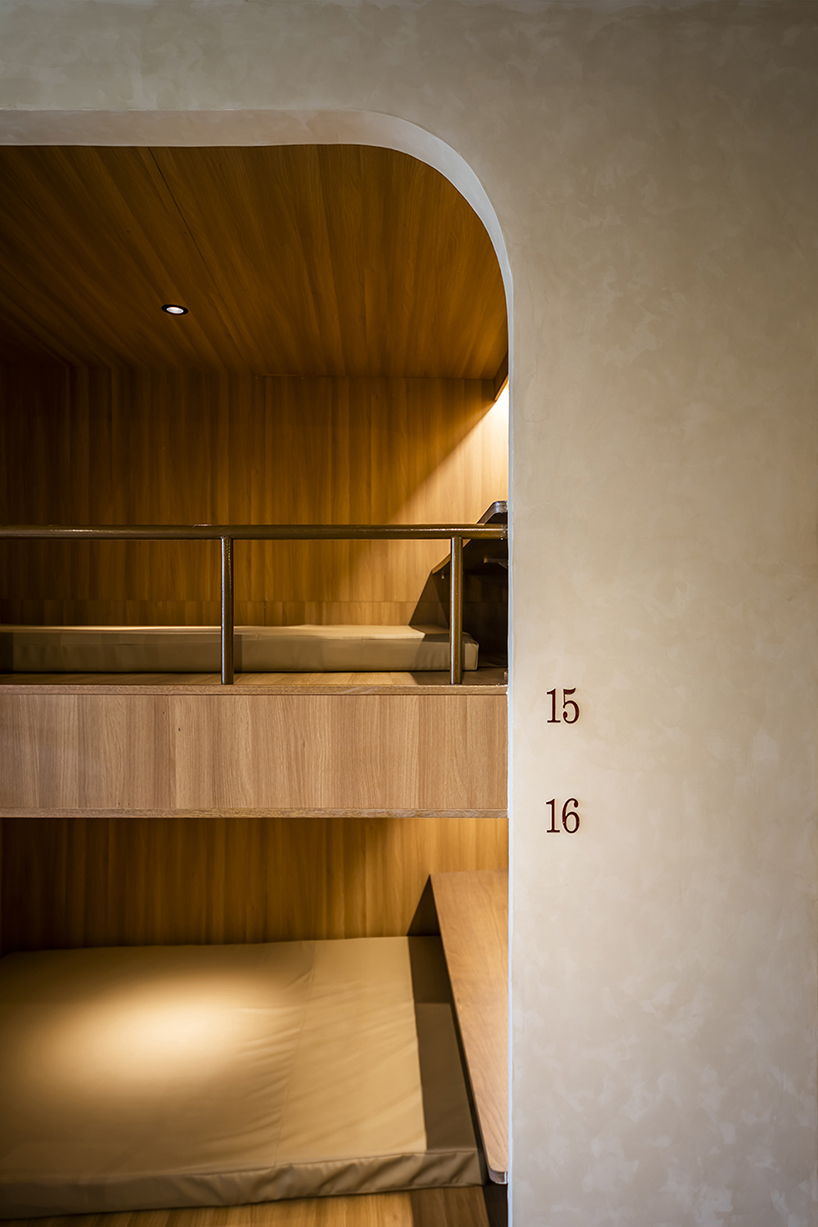 Studio Anettai trades typical serving tables and chairs for cozy bunk beds