Charity Phillips of Headkicks, stopped by News15 at Noon to share about an amazing class to encourage people to garden.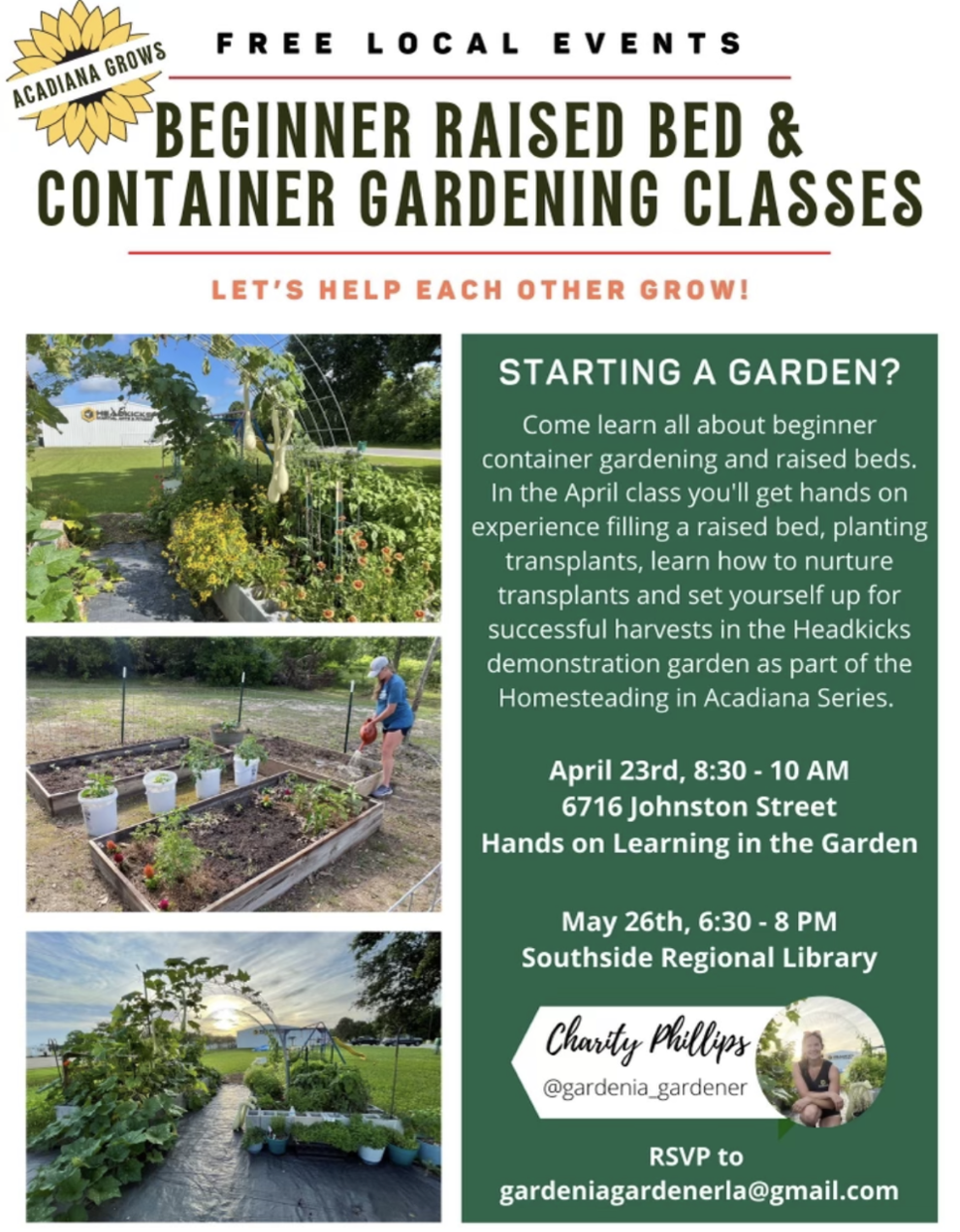 It's prime Spring gardening time! Starting your first container or raised bed garden? Been gardening for a few years and want to sharpen your skills? This is the class for you!
Come get some hands on experience in the Headkicks demonstration garden. Bring a container and we'll provide the soil and plants to get you started in the April class!** We will be setting up and filling a raised bed & some containers, amending them, planting transplants, learning how to nurture them and so much more!
We grow in cinderblock beds, wooden beds, metal beds & containers. You'll get to see a variety of trellising options, composting options and leave with plants to get your backyard grocery garden started!
There will also be a classroom style class at the Southside Regional Library on May 26th from 6:30-8 PM
**Must RSVP to [email protected] to be sure that we will have enough plants. One container/person
.