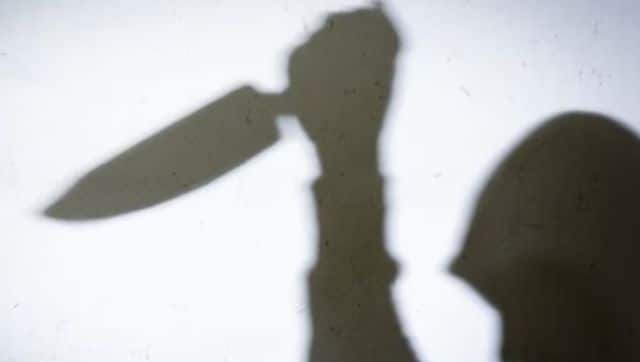 Louisiana woman stabs boyfriend after he urinated in bed while asleep. Representational Image.
Mexico: In a baffling case, East Baton Rouge, Louisiana, deputies charged a woman with attempted murder after she allegedly stabbed her boyfriend as he peed in their bed.
As per a report by Fox station KTTV, East Baton Rouge Sheriff's Office deputies responded to reports of a stabbing victim at a local hospital on Saturday. Deputies charged Lacost with second-degree attempted murder.
Victim says Lacost stabbed him
The victim was being treated for a stab wound on the left side of his torso as well as a punctured lung. As per the victim, his girlfriend, 25-year-old Briana Lacost became "extremely enraged" after he urinated on the bed that they shared for the past one and a half years.
Reports also revealed that Briana and the victim had been out drinking that night and were intoxicated.
According to a report in FoxNews, after urinating on bed, the victim told police, he was woken up by Lacost, who then brutally started to hit him. In the ensuing struggle, Lacost allegedly ran at him with a kitchen knife and stabbed him.
Lacost says they were separating
Investigators spoke with Lacost, who told them that her boyfriend was planning on separating. She told deputies she was upset that her boyfriend urinated on himself and "ripped him" off the bed.
This was followed by a violent altercation between the two.
Lacost says her boyfriend choked her
During her interaction with deputies, Lacost told that her boyfriend started choking her during their fight and she stabbed him under his left arm in defense. She tried administering medical aid but then transported her boyfriend to the hospital.
This is not the first time
However, this is not the first time a woman has stabbed her boyfriend for peeing on bed. Back in 2019, 74-year-old who walks with a stick killed her younger partner with a single stab to the heart, when he urinated in the conservatory.
Angela Ayre, a former Avon lady, was accused of knifing her live-in boyfriend Mark Evans, 54, who was pronounced dead at the scene.
Read all the latest news, trending news, Cricket News, Bollywood News,
India News other entertainment news here. Follow us on Facebook, Twitter and Instagram.