The Royal Darwin Hospital is preparing for the effects of the growing coronavirus outbreak in the Top End with a letter to staff warning patients that patients will need to be discharged to deal with additional COVID cases.
Important points:
The NT recorded nine new COVID-19 cases overnight
Only one person was hospitalized
The NT government said, based on Doherty models, the system could handle 30-100 cases a day
Chief Minister Michael Gunner raised concerns that the virus had been "seeded and moved" across the Katherine Lockdown Area, which recorded nine new cases on Tuesday.
The outbreak comes a week after the government released NT-specific models showing the territory's health system could handle 30-100 cases of COVID-19 per day.
But so far this year, the NT's largest medical facility, the Royal Darwin Hospital (RDH), has been forced to code yellow four emergencies without a COVID-19 outbreak.
In an email sent to all staff members viewed by ABC, the general manager of the hospitals said that 30 COVID beds were needed across the RDH and Palmerston Regional Hospital "at a conservative minimum".
"We have an emergency room and hospital that have been well over 100 percent busy for months and that has to change," said Dr. Didier Palmer.
"We have seven additional mental health beds [coming] before Christmas and in the next few weeks approx. 10-15 inpatient care beds are available.
"The math doesn't add up without additional discharges, which of course have to be medically safe."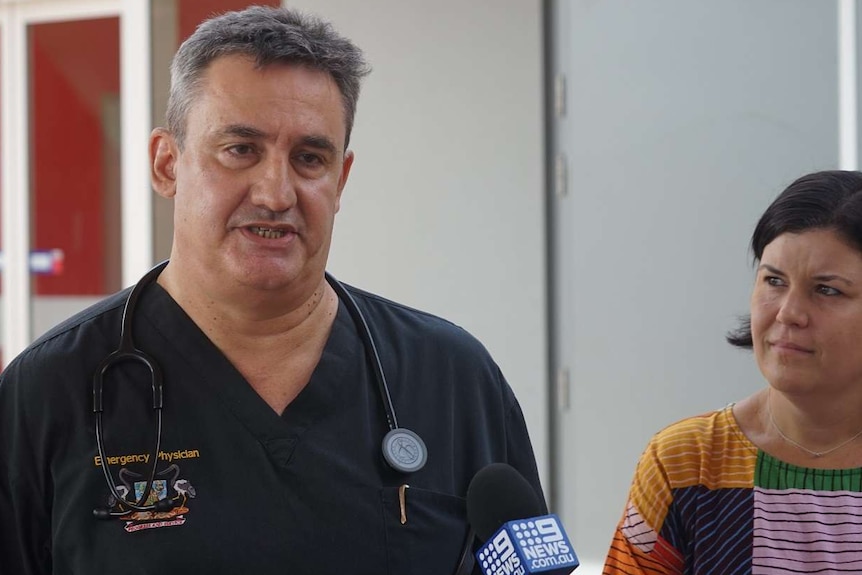 So far, only one of the 11 cases in the current outbreak has had to be hospitalized.
Dr. Palmer warned employees that health workers "expect more" [cases] in both Katherine and Robinson River and perhaps other areas as well. "
"The situation remains fluid and there are many unknowns that will only become clearer in the next few days," he wrote.
NT Health Secretary Natasha Fyles told ABC Radio Darwin that measures have been to free beds and staff if the outbreak increases.
"It is important that people know the emergency and category 1" [surgeries] will go on, "she said.
Ms. Fyles also urged people to get vaccinated.
"Make no mistake, the coronavirus will put a huge strain on our acute situation in the hospital, especially if we have unvaccinated people," she said.
"If we have vaccinated people, in most cases they will have a mild illness and will not need a hospital bed, but if we infect a large number of people who do not have this vaccination, it will put enormous pressure on us." Hospital system. "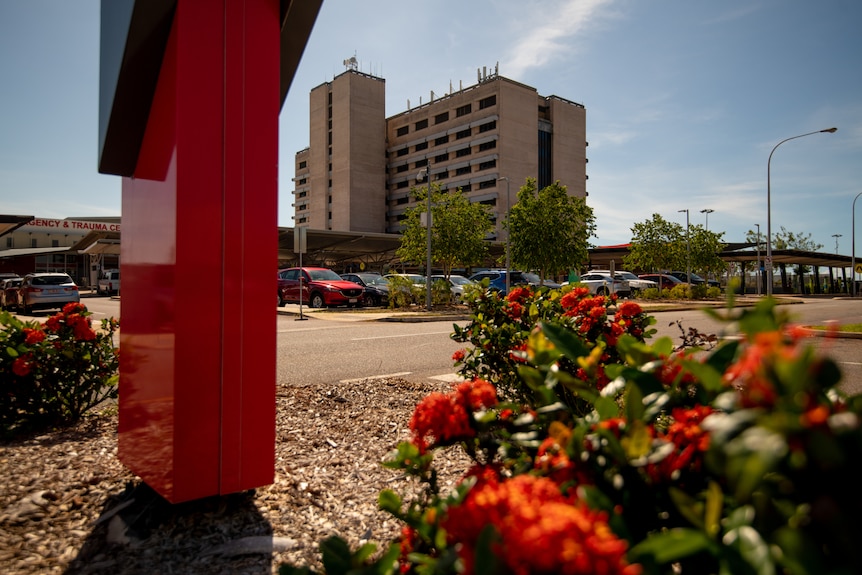 In the letter from Dr. Palmer said a "Tier 3 response" was activated in both hospitals on Monday, which means there are no visitors, volunteers or staff on site (with the exception of caregivers, a female birth support person, and palliative care ).
Patients who have been to Katherine or Robinson River as of Sunday November 7th will need to be isolated and tested for COVID-19.
Employees who have traveled to either township are also required to isolate and return a negative test before returning to work.
Personnel must also wear surgical masks and eye protection in all clinical areas, and observe social distancing and hand hygiene.
And for patients, the letter stated that Category 2 and 3 operations in both facilities will be postponed "for this week".
Appointments for outpatients are made via telemedicine or by telephone whenever possible.
NT Health confirmed that all affected patients have been contacted.
.