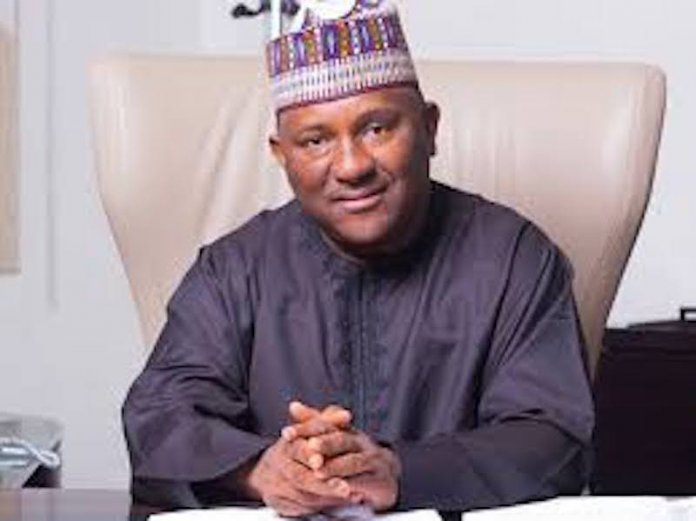 The Abdul Samad Rabiu Africa Initiative (ASR Africa) donated and handed over a newly built hospital with 150 beds to the Nigerian police in Abuja.
The initiative goes back to the founder / Executive Chairman of the BUA Group, Abdul Samad Rabiu.
In a statement yesterday it was stated that the hospital that was ASR Africa's first donation to the police was called the ASR Africa Police National Reference Hospital, Abuja.
The facility was developed at a cost of N4 billion from the annual ASR Africa Fund for Social Development and Renewal of US $ 100 million.
When the hospital building was handed over to Inspector General of Police (IGP) Usman Alkali Baba, Rabiu said the hospital project was designed out of a desire to provide the best health services and facilities for the country's security forces.
"ASR Africa Police Hospital will bring quality health care closer to the people who protect lives and property in the country and other Nigerians who can also use the facility," he added.
In his comments, Baba praised the philanthropic work of the founder of the BUA Group when he received the original certificate of occupancy from the representatives of ASR Africa.
The IGP said the ASR Africa Police National Hospital was designed, completed and built in record time with no problems.
"We are very grateful to ASR Africa and Alhaji Abdul Samad Rabiu for this one-time donation from a mega-hospital to the police. It is heartwarming to know that there are patriotic figures like Alhaji Abdul Samad Rabiu who are genuinely interested in helping thousands of police officers, women and their families through such initiatives, "he added.
Ubon Udoh, MD / CEO, also spoke about the activities of the ASR-Africa initiative and said that various grants to educational institutions, health facilities, governments and non-governmental organizations are being made as part of the contributions of ASR-Africa to sustainable development in Africa.
"When ASR Africa started, we allocated US $ 100 million annually to various interventions in health, education and social development.
"In nine months we have shown our passion for social impact and development, particularly in health care, education, social development and sustainable infrastructure across the country and in Africa.
ASR Africa was founded in April 2021 by an African industrialist, philanthropist and chairman of the BUA Group to provide sustainable, impact-based solutions to development problems affecting health, education and social development in Africa.