Reviews and recommendations are unbiased and products are independently selected. Postmedia may earn an affiliate commission from purchases made through links on this page.
Article content
Love it or hate it, it's time to turn the clocks back an hour (unless you live in Saskatchewan or the Yukon).
Article content
For many, changing the time by even one hour can disturb sleep patterns — I get jet lag for a week. Getting enough quality sleep is crucial for good health, so anything we can do to promote a solid snooze is smart.
Article content
I've found a few easy fixes and unique products to put you (and the whole family) to sleep.
Get flexible
Tossing and turning while trying to get to sleep has to be the most annoying thing. Imagine having a bed that can elevate your feet or head (or both) to create the perfect sleeping position.
Are you having a flashback to late night TV commercials of Granny sitting up and then snoozing back comfortably in her power bed? These days, we check emails, read and watch TV in bed, sometimes all on our laptop.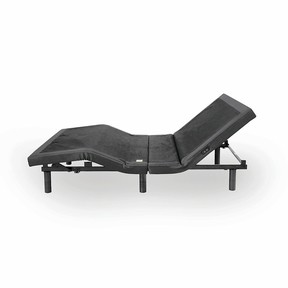 Quebec-based mattress manufacturer Polysleep has introduced the Oasis Adjustable Bed Frame that has all the flexibility of a foam mattress. It's a high quality electric adjustable bed that's easy to assemble (no tools required). Find your perfect sleep position by the wireless remote and use the integrated USB ports to recharge your devices while you recharge.
Article content
Bonus: integrated massage functions for head and feet ease sore muscles and help you relax. I think I'd be happier to get to bed an hour earlier if I had one of these.
Cool pad
A comfortable bed is the foundation for better quality sleep. A new mattress pad is a great way to add extra comfort to your existing mattress for a small investment.
I recently discovered the Celliant Cotton Mattress Pad ($210, queen size) from Sleep Country. It's made with 233 thread count natural cotton, has eight-inch diamond box quilting and is filled with a combination of Celliant, Loftelle and Apex Loft fibres. Celliant helps by absorbing heat and moving heat around to increase circulation while you sleep.
Loftelle provides the softest level of comfort with a super-smooth feeling (those who toss and turn at night know that smooth sheets make for easier movements) and Apex Loft, which is engineered down fibers to give maximum support and durability while keeping each quilted area in shape.
Article content
Combined, these three features help you fall asleep faster and get an average of 18 more minutes of sleep per night. Imagine waking refreshed on those dark mornings rather than wishing that you could turn off your alarm, turn over and go back to sleep for another 20 minutes.
good night baby
Parents know how constant or unexpected noises can wake a baby or keep them from falling asleep. A sound machine just for babies can create an even level of pleasing noise that lulls them to sleep.
The HoMedics MyBaby SoundSpa Portable ($33 from Bed, Bath and Beyond) helps block out environmental noises so your little one can relax.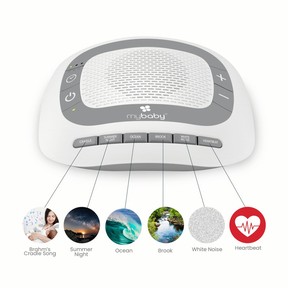 It's compact and lightweight, making it perfect for travel to unfamiliar places, which often present new and unexpected sounds for baby. It's got six baby-favorite sounds, including heartbeat, white noise, ocean, summer nights, cradle and brook. Importantly, it has a 15-, 30- or 60-minute auto shut off, as babies should not be exposed to white noise throughout the night.
Tip: Place the SoundSpa at least seven feet away from the baby's sleep area to ensure baby can continue to hear other sounds in the background and not be overwhelmed by the sound machine.
Do you have a decor dilemma or want to give feedback? Contact Karl Lohnes on Instagram at @Karl_Lohnes.