The police record refers to the public record of incidents reported by law enforcement agencies. Anyone arrested or charged with a crime is presumed innocent until proven guilty. The information printed is preliminary and is subject to change.
For specific details on the cases listed, contact the relevant law enforcement agency.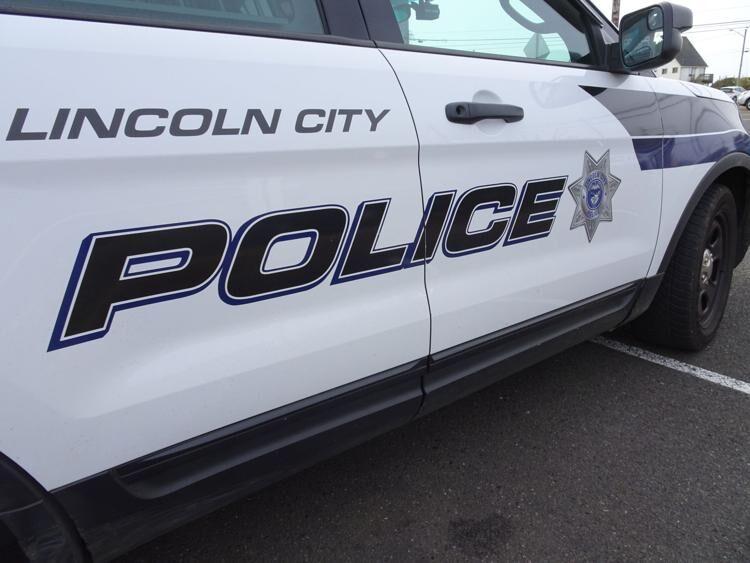 1:42 a.m. The police cited a driver for being blocked on Highway 1010 Milepost 205 and driving uninsured. The vehicle was confiscated and towed away by Car Care.
10:11 am Police took a report on an abandoned vehicle on the 1000 block of SW 51st Street. The vehicle was towed by Car Care.
3:04 p.m. Police picked up a report of an Ipad company's theft from a vehicle on the 5000 block of SE Highway 101.
4:43 pm A man was taken into custody for allegedly smashing and breaking a window on the 4000 block of N Highway 101. The man was taken to the Lincoln County Jail for criminal mischief.
10:18 pm One person was cited and released at Chinook Winds Casino after police recorded a report of a jacket being stolen.
10:34 pm. Caller reported that her son ran away from school. The officer replied and recorded a report.
12:45 p.m.. The caller reported that two men and one woman were looking into cars on 28th Street and Inlet Avenue. Official located people in a vehicle. The vehicle was towed by Car Care. One of the subjects was cited for driving suspended and not insured.
8:07 a.m. After an area check on N 35th Street, police contacted two people in a suspicious vehicle. One of the people was arrested, quoted and released on an arrest warrant.
10:59 a.m. Police responded to a death in the 4800 block on Inlet Avenue. Pacific View picked up the deceased. A report was recorded.
12:49 p.m. The police responded to a burglary report with damage to the door and window. Nothing seemed to be taken.
1:19 pm Police carried out a social check on the 1000 block of Spyglass Ridge Drive after the applicant's son had to help a man into a vehicle after several falls.
7:08 pm a man was cited for noise nuisance on the 700 block off Quay Avenue.
7:52 pm Police received a request for additional patrols on the 3000 block of Harbor Drive after two people set off a car alarm and walked toward Spyglass Ridge Drive.
8:55 a.m. Police responded on SW 51st Street in the pavilion area. Gave the person a 30-day ban from the location following a complaint from the parking department.
2:46 pm. Police picked up a report of the theft of a king-size bed and frame, mattress, box spring bed, coffee table, bedside tables, and decorative items from a location on 1300 block on NW 15th Street.
12 o'clock Police responded to a report of domestic disruptions on the 3000 block on Port Avenue.
8:57 a.m. Police recorded a report of a stolen vehicle on the 1500 block of NW Harbor Drive.
8:58 a.m. Police picked up a report of a credit card theft in the 1800 block of NE 20th Street.
1:12 p.m. Police picked up a report of a wallet theft on the 1200 block of NE Highway 101.
3:20 pm Police responded to an accident on SW 13th Street and SW Highway 101.
4:58 pm The police were sent to a physical house at 1100 block on SW 13th Street.
6:13 pm. Police filed a report of theft on the 4000 block on Logan Road. The male suspect drove away and hit a car back. $ 500 worth of items.
9:16 am After a report of a person waving a firearm, police stopped a vehicle and arrested a male person for threats. The man was taken to Lincoln County Jail.
6:00 p.m. Police recorded a theft complaint in Block 2100 of NW Keel.
9:20 a.m. Report of drug paraphernalia found in Block 200 on SW Tide Avenue. A subject was quoted and released for an arrest warrant. The found objects were handed over to the police for disposal.
2:38 pm A male subject refused to leave the property in the 1700 block of 44th Street. The man has been cited and released on an arrest warrant.
.