January 25, 2023, 10:49 am | Updated: 25 January 2023, 10:57 am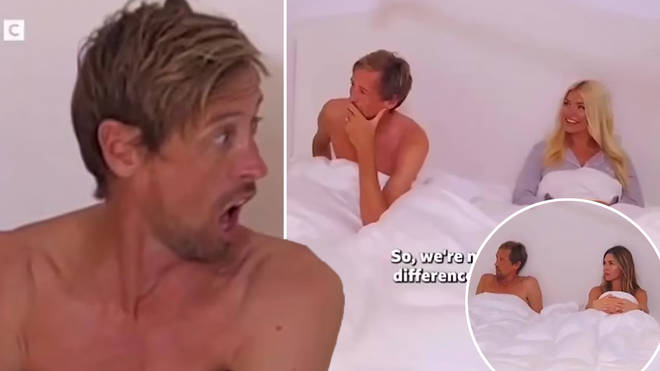 Football star Peter Crouch got the shock of his life as This Morning's Holly Willoughby took his wife Abbey Clancy's place.
Peter Crouch was left speechless when Holly Willoughby replaced his wife Abbey Clancy as part of a hilarious prank.
In the most recent episode of Michael McIntyre's Big ShowPeter was chosen to unexpectedly take part in Michael's Midnight Game Show.
Former footballer Peter was almost asleep in bed with Abbey, when comedian Michael burst into his home with a camera crew and explained the rules to him.
The dad-of-four was subjected to a number of games while half-asleep, including a visit from Romesh Ranganathan.
But during one very funny moment, Michael switched off the lights and asked Peter to tell him what things they'd changed in the bedroom.
While Peter was pointing out various changes, he didn't realize his wife Abbey had disappeared and had been replaced by This Morning's Holly.
When he eventually turned to see her next to him, he jumped in shock and hid under the covers.
"I wasn't expecting that one!," he laughed, as Holly admitted: "This is weird for me too!"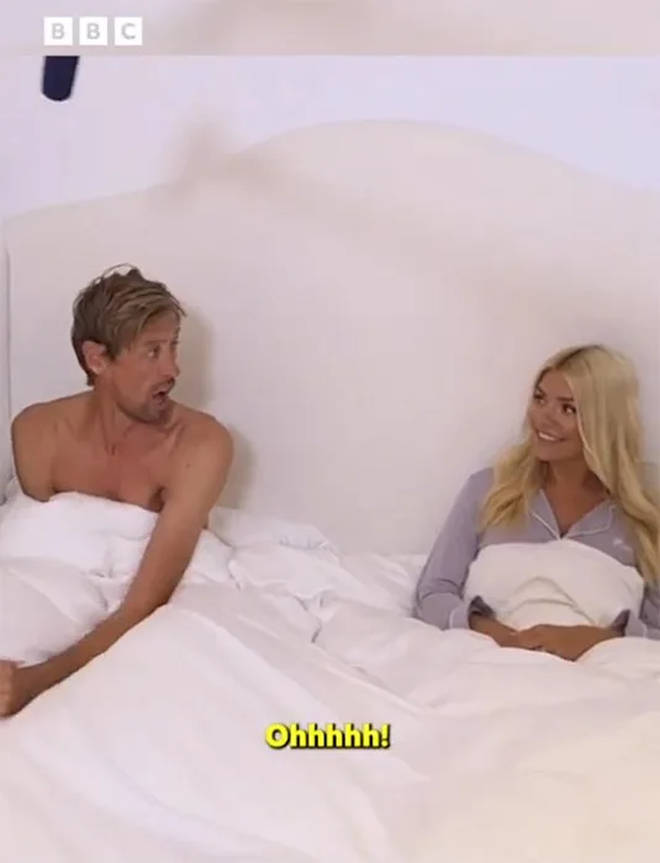 Sharing the hilarious scene on Instagram, Holly wrote: "If you missed this from @michaelmcintyresbigshow at the weekend you'll enjoy this… @crouchy's reaction is the best… @abbeyclancy #midnightgameshow #surprise #bigshow @bbciplayer."
Abbey was quick to reply, saying: "Holl this was the best ever, love you."
"This has me crying," wrote Kate Ferdinand, whilst Rochelle Humes added: "Brilliant."
This comes after Abbey and Peter joined Holly and Philip Schofield to talk about their brand new podcast The Therapy Crouch.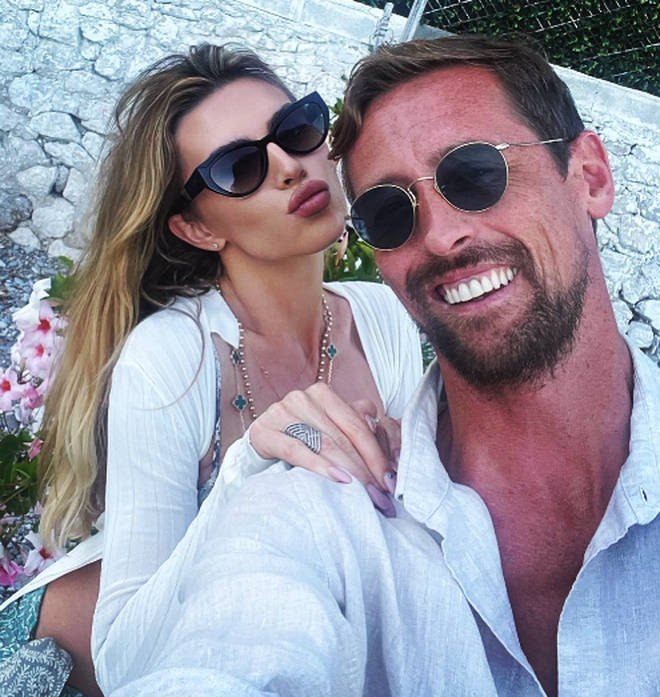 In the first episode, the couple revealed they met at a birthday party in Liverpool underneath a restaurant where Abbey worked as a waitress.
Peter said: "Ab came over to me. It was insane. I couldn't pull a hamstring in London. I went up to Liverpool and then you came over and I was like: 'Wow — this place is incredible."
Abbey replied: "You scored that day. That was your first goal."
Peter went on: "I was struggling. Then, bang — I scored two and my hat-trick was Ab in the evening."
read more:
.