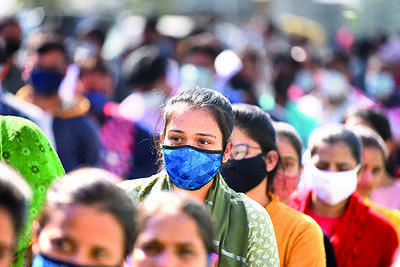 Raipur: Chhattisgarh Professional Examination Board (Vyapam) conducted its Pre-BA-BEd, pre-BSc, BEd, and BSc Nursing examinations on Sunday. More than 75,000 students appeared in the examination in 217 centers across the state.
The Vyapam exam has been organized in two shifts. The Pre-BA.BEd, Pre-BSc BEd exams were held from morning 10.15 am to 12.15 pm. More than 25,000 applicants appeared in the exams.
For the examination, 73 centers have been set up across the state including 15 in the capital city.
At the same time, more than 50,000 applications have come for the BSc Nursing exam. This examination was conducted from 2.15 to 4.15 PM. 23 centers have been set up in the district while 144 centers across the state.
This year Vyapam did not collect any examination fee from the students.
Due to this, the number of applicants has also increased. In these examinations, more than 30 percent of applicants have increased.
Earlier Vyapam had conducted entrance examinations for Engineering, Agriculture, Polytechnic, Pharmacy, B.Ed, D.EI.Ed courses.
FOLLOW US ON SOCIAL MEDIA
FacebookTwitterInstagramKOO APPYOUTUBE
.