ROCHESTER — Olmsted County is securing a single bed at the Anoka County East Central Regional Juvenile Center more than two years after it closed its own facility.
"This would guarantee at least one secure bed," Dodge and Olmsted Community Corrections Director Nikki Niles said Tuesday.
Commissioners voted unanimously to approve a $98,530 contract that will provide guaranteed access to a single bed at the facility in Lino Lakes. An additional bed could be obtained at a daily rate of $295, if needed.
Special costs related to detention will still need to be covered by Olmsted County, and Niles said Anoka County reserves the right to refuse accepting a juvenile offender based on criteria that includes assessment of the youth's physical and mental condition.
As one of several contracted membership counties, Olmsted County would also be responsible for covering 3.5% of any operational shortfall seen in the Anoka County facility.
Olmsted County Deputy Administrator Travis Gransee said the shortfall provision helps Anoka County avoid the financial challenges that contributed to the closing of the juvenile detention facility in Rochester.
"Anoka has solved for that," he said of the expenses that can outpace contracted revenue.
Olmsted County shuttered its juvenile detention facility in 2020, citing decreasing juvenile incarceration rates and costs related to housing youth from other counties.
With the closure, Olmsted County law enforcement and probation officials have been required to contact juvenile detention centers in Anoka and Dakota counties to see if space is available when a new arrest or probation violation involves a juvenile. With those cases, Niles said the offenders can be held for up to 36 hours.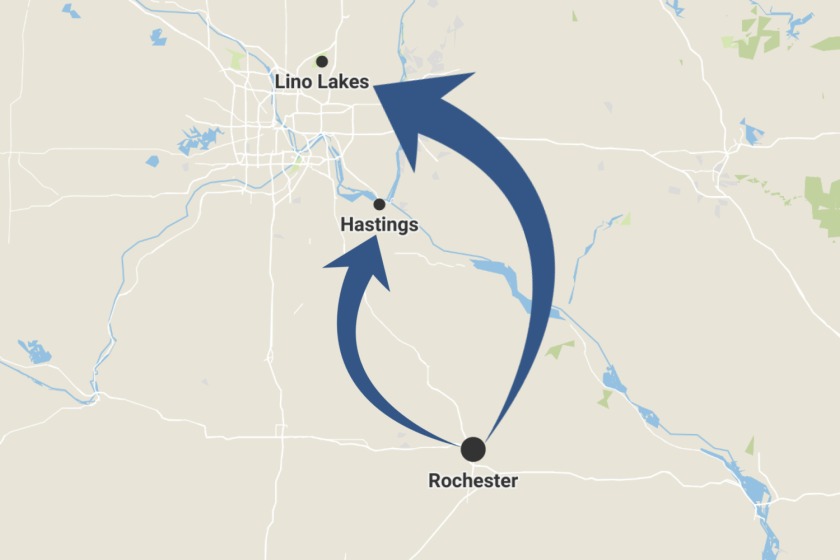 The Anoka County contract will also cover longer stays, but Niles said they typically don't entail the emergent need seen with new arrests and probation violations.
Gransee said the contract addresses some concerns that have been discussed since the local juvenile facility closed.
"There are challenges to us not having a juvenile detention center in our county, but there have been benefits, as well," he said.
Among benefits have been reduction of costs related to operating the 16-bed facility that saw varying levels of activity with 11 full-time staff.
Niles said Olmsted County sent 36 local youth to stay in juvenile-detention facilities in Anoka and Dakota counties last year, which was double the number seen in 2021.
The cost of stays at detention facilities is a portion of the $763,000 spent last year for out-of-home placements for young offenders, which may include drug and alcohol rehabilitation facilities.
Niles said she anticipates the contracted Anoka County costs will be close to what the county paid for similar services last year but a full breakdown of expenses is still in the works.
The agreement with Anoka County is expected to run through 2025.
What happened: Olmsted County commissioners approved an agreement with the Anoka County East Central Regional Juvenile Center to secure a single bed in the facility at all times.
Why does this matter: Olmsted County closed its facility in 2020, citing a reduction in local youth incarceration and costs related to housing juveniles from other counties. Since then, law enforcement and probation officials have had to scramble to secure short-term space to temporarily house juveniles on occasion.
What's next: The contract runs through 2025.
window.fbAsyncInit = function() { FB.init({
appId : '639461793855231',
xfbml : true, version : 'v2.9' }); };
(function(d, s, id){ var js, fjs = d.getElementsByTagName(s)[0]; if (d.getElementById(id)) {return;} js = d.createElement(s); js.id = id; js.src = "https://connect.facebook.net/en_US/sdk.js"; fjs.parentNode.insertBefore(js, fjs); }(document, 'script', 'facebook-jssdk'));