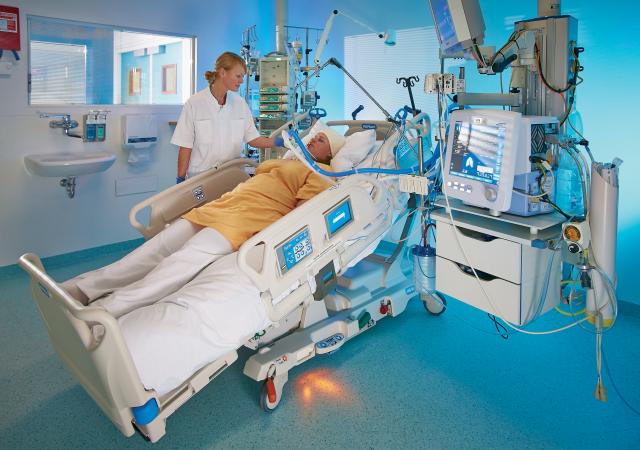 Central Queensland patients will get moving with a new state-of-the-art smart bed being delivered to Mater Private Hospital Rockhampton.
The $35,000 therapeutic smart bed can read a patient's heart rate and monitor their breathing, providing doctors with readings twice a second.
It also has an exit alarm to alert staff when a patient leaves the bed.
The Hillrom Progressa bed converts into a chair, making it easier for patients to get in and out, and surface technology helps prevent pressure injuries.
Sue Thurbon, executive officer at Mater Private Hospital Rockhampton, said the bed has helped reduce the length of time patients stay in the ICU by getting them up and moving around earlier.
"This is the first of its kind for Mater Private Hospital Rockhampton," she said.
"The bed will allow patients to move faster and reduce the time they have to spend in the hospital."
The bed was donated to the hospital by the Mater Foundation, which received a grant from the Queensland Gambling Community Benefit Fund.
Mater Foundation executive director Andrew Thomas said improving access and quality of health services in regional communities is a top priority.
"Every Queenslander deserves the very best care for themselves and their families when they need it, regardless of where they live," he said.
"This smart bed will improve the recovery process for hundreds of patients in central Queensland and ensure people living in the Rockhampton area have access to the latest healthcare technologies."