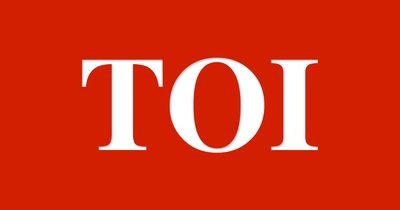 Dehradun: Police recovered the body of a 30-year-old woman, originally from West Bengal, after over three months of her death from a bed's storage inside the locked room of a private guest house in the district on Friday.
Police are suspecting Azrul Lashkar, 33, husband of the victim, who went missing after locking the room three months ago.
According to police, the victim, identified as Rifain Bibi, was a resident of West Bengal's Bardhman district and used to work at a Mussoorie-based spa along with her husband while living with him in a private guest house.
Sub-inspector Mohan Singh, who is probing the case, told TOI that the police managed to recover the body only after other residents of the guest house complained of a strong stench emanating from the room on Wednesday night.
"The other residents had been complaining of an unpleasant smell to the guest house's caretaker for the last few days. However, it became strong on Wednesday night due to the storm. The caretaker then informed the police, who then broke open the lock to enter the room," said Singh.
He added, "The police searched the room to find the source of the stench and found Bibi's body wrapped in a blanket inside the bed's storage. On further enquiry, it was found that Lashkar had locked the room after informing neighbors that he is going to Bengal to visit his wife."
The police officer added that when Lashkar didn't return for about a month, the guest house's owner Shaleen Singh, who is also the complainant in the case, tried calling him for the rent but to no avail.
"The house owner thought that he would return soon and didn't have any idea about the woman's body inside the room. A case has been registered and we are questioning their colleagues at the spa. The search is on to track the man," said Singh.
FOLLOW US ON SOCIAL MEDIA
.