A Milwaukee man lost his entire immediate family to COVID-19 within weeks after both his parents were hospitalized and he found his late sister in bed at home.
John Delarue's mother collapsed on December 11, prompting him to call 911 because he thought she was having a heart attack. In the hospital, she learned she had COVID-19 and after spending days in intensive care, she died. On December 31, Delarue also lost his sister and father.
While his mother was intubated in hospital, the rest of the family tried to recover from COVID-19 at home. On December 16, he went to check on his father and sister and found his sister dead in her bed, according to a GoFundMe he started after his family's death.
Delarue called paramedics to get his father to the hospital when his condition worsened, and he stayed home to await the coroner. His father was intubated and fighting for his life in intensive care. However, on December 31, he lost his battle with COVID-19.
"I am the only survivor from my immediate family. I saw my parents (and) my sister almost every day. We were (a) pretty close family," Delarue told local news station WTMJ.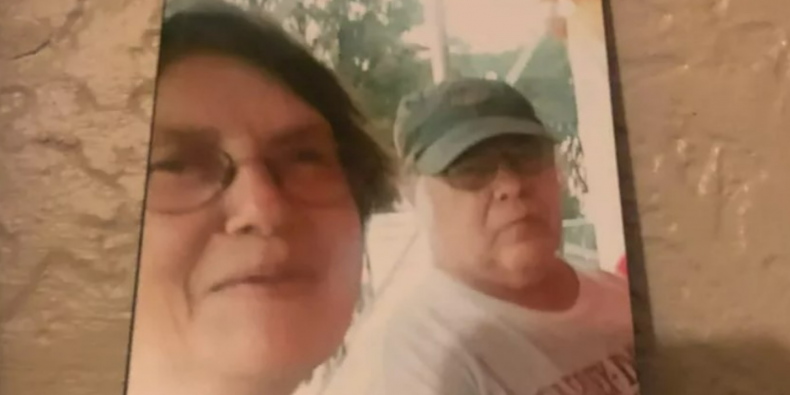 The family lived in a semi-detached house, with Delarue's parents and sister living above him and his children. His sister was legally blind and his parents served as her primary caregivers. He said they are loving grandparents to his three children and each other's best friends.
"They were always happy. You would never see my parents fight. If they did, they would just call it off super fast and get over it," Delarue said.
While his mother was in the hospital, Delarue said he spoke to her but never told her that their daughter, Lynn, had died in her sleep. He told WTMJ that he and his father both agreed that it would be best to keep the news from her until she got better and they hoped everyone would be okay.
However, his mother suffered organ failure, an unfortunate turn of events that his father would also take once he was hospitalized. After seeking medical help, Delarue said his father got a fever "once in a while" and doctors later advised him to start end-of-life care.
"I just lost it at that point, like, 'I'm losing my dad too?' You know, we were really hoping he would come home," Delarue said.
His parents were both 68 when they died, an age that would put them in the high-risk category for COVID-19. Neither his parents nor his sister were vaccinated when they contracted COVID-19.
Although vaccines against the Omicron variant have been shown to be less effective than the Delta variant, officials are urging people to get vaccinated because they still have a lower risk of getting seriously ill. Health experts are also urging eligible individuals to get a booster dose as studies have shown it to significantly increase a person's protection from dying from COVID-19.
said Delarue news week He did not hesitate to get vaccinated. He said he plans to do the recording and wishes he had done it sooner, but his work-life balance "doesn't present an easy opportunity to make that happen." He found an appointment after his family's death, but said it was no easy task to plan for it.
Americans are struggling to schedule vaccines and booster doses as Omicron, a highly infectious variant, spreads. Without vaccine megasites, the responsibility for vaccinations has largely rested with healthcare providers and pharmacies. Due to staff shortages and increased demand for vaccines, some people have had to travel to find an appointment or wait weeks to get vaccinated.
"I'm sure many more people would get vaccinated if they didn't have to deal with it
with the planning and waiting in lines," Delarue said. "As things stand now, it's harder than ever."
Along with vaccines, early intervention can increase a person's chances of surviving COVID-19 and Delarue advised people to make sure their loved ones are tested if they are unwell.
Delarue is financially unable to cremate his parents and is trying to raise $5,000, according to GoFundMe. At press time, he had raised $4,745. He thanked everyone for their support during this "incredibly difficult time" because he said he "don't know where to turn".