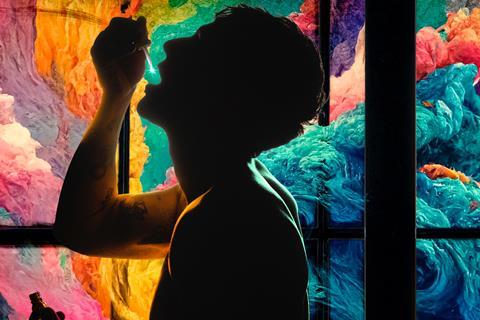 Berlin-based sales outfit M-Appeal had closed deals for North America and the UK and Ireland for its erotic gay thriller in bed.
Tel Aviv-based writer-director Nitzan Gilady's second feature has gone to Film Movement in the US and Canada and Peccadillo Picture in the UK and Ireland. This follows on from its premiere at the Tallinn Black Nights Film Festival, in the Rebels without a Cause competition.
Set mostly in one Tel Aviv apartment, in bed tackles the issue of Chemsex and takes place during a night full of drugs, sex, and paranoia, where the line between intimacy and violence becomes blurred.
The Ichilov hospital, the second biggest hospital in Israel, this month organized a special screening for doctors from all over the country to address the issue of drug addiction in the LGBTQ+ community.
Film Movement will release the film in the US and Canada, where the film will play in festivals before a digital release is planned across all major platforms later in 2023.
Michael Rosenberg, president of Film Movement, said: "Nitzan Gilady's provocative film addresses important topics such as hate violence, casual sex, and drug use within the LGBTQ+ community."
Tom Abell, managing director of Peccadillo, added: "Peccadillo Pictures loves to bring films to audiences that challenge their perspectives and in bed achieves that in a very seductive way."
in bed has already been sold to France (Optimal Distribution).
The film was made through Gilady Nitzan Film LTD and United King Film. The producers are Moshe Edry, Leon Edry and Gilady The cast is led by Israel Ogalbo, Dean Miroshnikov, Moran Rosenblatt, Tom Baum and Dalia Beger
The Rabinovitch Foundation and Mifal HaPais-Israel National Lottery supported the project.