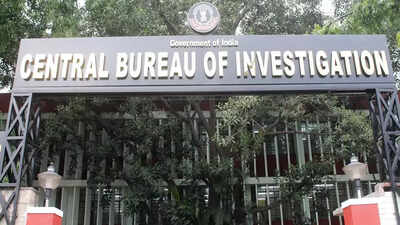 CBI had recorded a murder case against six police officers who stormed into the hotel room in which the Kanpur businessman Manish Gupta (38) was staying.
LUCKY: A CBI forensics team from Delhi, who re-enacted the crime scene in the Hotel Gorakhpur, in which the businessman Manish Gupta from Kanpur on 27. Gupta (38) could not cushion the shock and was thrown out of bed and fell to the floor, whereby he was bleeding profusely from his nose and temple. He died before he could get medical help, a senior source said.
Investigators compiled the report after analyzing the sequence of events identified by forensic scientists re-enacting the scene in the presence of Gupta's two friends – Pradeep Chauhan and Hardeep Chauhan – who were present in the hotel room on the fateful night before they were bundled by police. The crime sequence was cross-checked against an autopsy report detailing the injuries Gupta suffered.
On November 2, the CBI recorded a murder case against six police officers, including Ramgarhtal inspector JN Singh, the responsible police station in Phalmandi, Akshay Mishra, sub-inspector Vijay Yadav and three others who had broken into the hotel room where Gupta was staying with friends.
As a high-level source clarified what happened, said: "First, police officers entered the room and asked the trio of ID cards. An argument broke out and all three were attacked by police. Gupta's friends were thrown from the room before he was kicked in the head by a police officer, which proved fatal. "
FacebookTwitterLinkedinE-mail
.