On Sunday, January 22, a coalition of 21 civil society groups in Nigeria, commended the North East Development Commission (NEDC) for executing numerous strategic projects across the sub-region.
The coalition, Public Accounting Watch (PAW), while touring the northeast between Monday, January 9 and 17, admitted that the agency has fulfilled the mandate upon which it was established.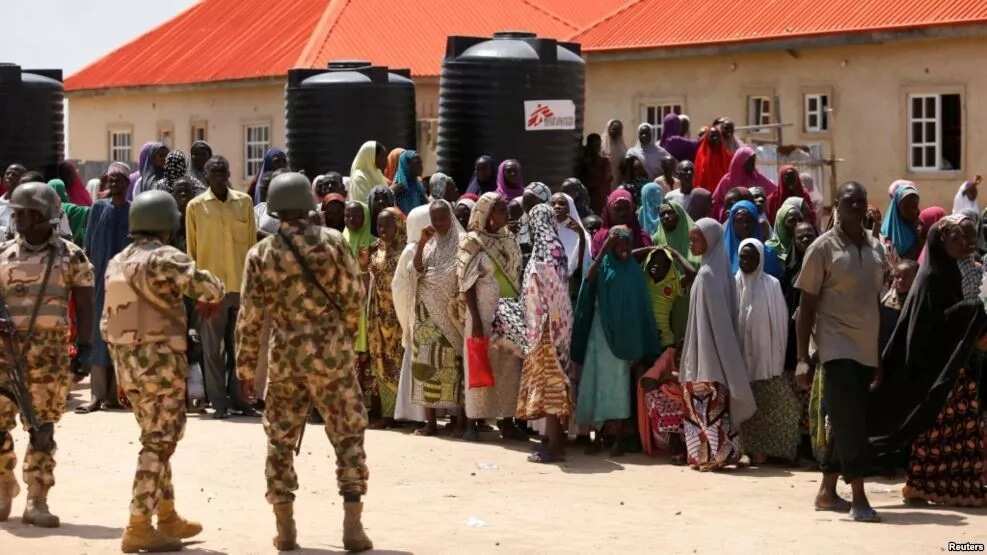 Led by Okey Azikiwe, the coalition said it undertook a one-week independent tour of projects executed by the interventionist agency and discovered how much it has done in the last few years without media hype.
Azikiwe's words:
"The resettlement, rehabilitation, integration and reconstruction of infrastructure for victims of terrorism as well as tackle the menace of poverty, illiteracy, ecological challenges in the Northeastern states and other related matter."
He also said that the NEDC has ushered a new era of peace, progress, and prosperity by seemingly providing support and success to the people.
In addition, the North East Stabilization and Development Master Plan (NESDMP) is already yielding dividends, reviving economic activities in the zone.
Azikiwe noted that the NEDC has touched on numerous aspects including education, health, housing, and water supply among other infrastructure developments.
He further revealed that the 18 mega schools across member states are well on track with 16 classrooms, six laboratories, and 480-capacity hostels in every location.
He added that the commission instituted an Education Endowment Fund for building human capital in the region through scholarships, short-term capacity building, and improvement of basic education, among many other projects and initiatives.
Azikiwe said even more impressive is the fact that the NEDC has gone about its job with transparency, accountability, and diligence.
He, however, urged other agencies to follow the NEDC example if the nation is to attain the level Nigerians desire.
Report vindicates Nigerian Military on Reuters' claim on young girls in northeast
The recent report by an international news agency, Reuters against the Nigerian Military has been debunked by the Center for International And Strategic Studies (CISS).
The report stated that Reuters' claim that the Military carries out systemic illegal abortions on young girls affected by Boko Haram is false and should be disregarded.
According to the report, international non-governmental organizations with a focus to ensure that families and women have children by choice and not by chance are responsible for illegal abortions among girls in the northeast.
Recent report on Nigerian military aimed at undermining national security, says NAPJ
meanwhile, Legit.ng previously reported that reactions continue to trail the recent report alleging that the Nigerian military has been involved in forced abortions.
The Northeast Advocacy for Peace and Justice says the report is the handwork of foreign agents planning to distract the military.
The group also stated that sponsors and international groups funding the activities of terrorists are responsible for such a damming report.
Source: Legit.ng