After Jeremy Renner was hit by a snowplow and airlifted to the hospital, fans have been waiting for health updates about the avengers actor As the first few weeks of his recovery have gone by, he's posted a few updates, and this time he took to his Instagram stories to share a message with his fans.
The video on his Instagram story shows Renner being wheeled in a hospital bed into a room at the hospital that has a big machine (like something you would use to get an X-Ray or MRI). As he's being rolled around, he says "once again," probably implying this is not the first or the last time he'll be in this room. Just hearing his voice is reassuring, and it helps us fans know he is on his way toward hopefully a full recovery.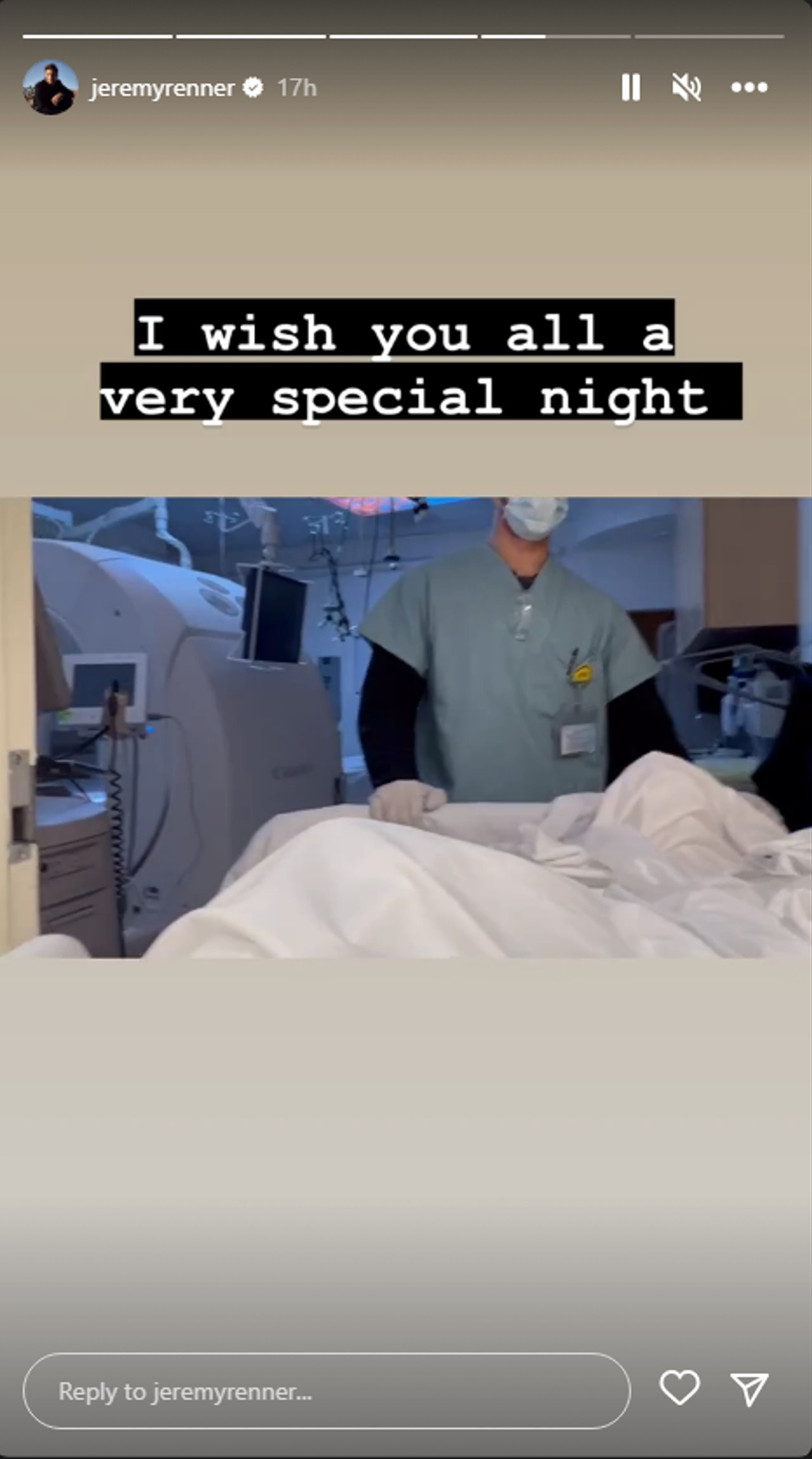 Along with the video, he's also been promoting the second season of his series Mayor of Kingstown, which premieres this weekend. Due to this he also took a moment on his IG to show fans a cool poster that was spotted while he was sleeping.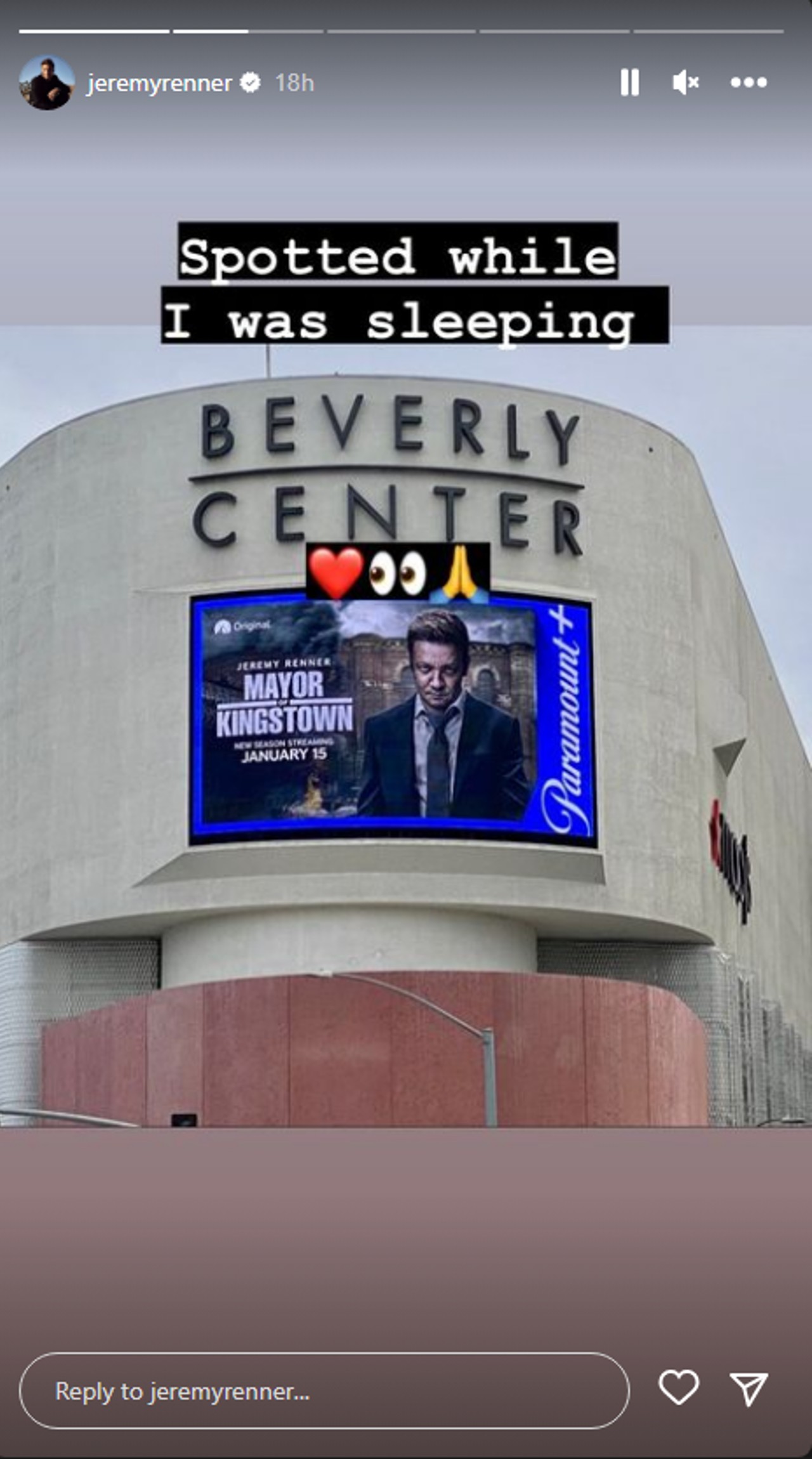 It's encouraging to see Renner back at it, promoting his show, and updating the fans. Hopefully, he has a speedy recovery and can be back working on new projects soon.
More to come…