Ronda Rousey is one of the toughest fighters in combat sports. She has faced daunting challenges in her professional life in the UFC and WWE. Moreover, she also faced one tough moment during her childhood. In her book, she narrated an incident involving her 'superhero' dad. Rousey shared an incident that her family faced during her childhood, which turned into a terrible moment for the family. Furthermore, it was a major shock for her because of her dad's place in her life.
Ronda Rousey narrates an incident involving her family
Ronda Rousey narrated a tragic incident that happened in her family. She explained in her book 'My Fight Your Fight', "Mom and Dad bundled us up, and waddled out into the snow. The Stips joined us. My dad went down a completely ordinary hill on a completely ordinary orange plastic sled. He went down first to make sure it was safe for me and my sisters to follow. I laughed as I watched him shoot down the hill. He hit a bump, an ordinary log covered with some snow. The sled skidded to a stop at the bottom of the hill."
ADVERTISEMENT
Article continues below this ad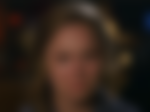 "But my dad just lay there. Mom thought he was joking. We waited. He didn't get up. My sisters and I sat at the top of the hill watching as Mom ran down the hill, then knelt beside Dad."
An ambulance arrived and he was taken to the hospital. Rousey's father was injured and sustained a broken neck. In the hospital, little Ronda would wait for him to gain consciousness. she wrote, "I kept waiting for him to jump out of bed. But he didn't. He was in and out of surgery, narrowly escaping death on the operating room table again and again."
ADVERTISEMENT
Article continues below this ad
Rousey got her inspiration from her dad
Ronda Rousey narrated another incident where she said that her father was her inspiration. The former UFC champion looked up at her father. While once at work, her dad was involved in a courageous incident that could have gotten him fired. Rousey said, "He just had that kind of thing about him where he was incredibly moral and incredibly courageous. That's the way I try to be like him".
ADVERTISEMENT
Article continues below this ad
Indeed, 'Rowdy' Ronda Rousey is a tough human being. It takes courage to get up from such an event and she did just that.
WATCH MORE: From Impressive Victory to Awful Twitter Trend Fire Ronda Rousey Trends on Twitter after smackdown botch