It looks like Amber Heard has formed an unlikely alliance with controversies as she is continuing to face heavy criticisms and backlash online following her loss in a high-profile defamation court case trial against her ex-husband and popular Hollywood actor, Johnny Depp. She is now being denounced over rumors she intends to release a "tell-all" book. According to multiple reports, the 'Aquaman' star is working on a multi-million dollar book deal and is planning to release a "gut-spilling revenge memoir."
ADVERTISEMENT
A report from Radar also claimed that she has secured a deal with a major publication house with a staggering value of $15 million and the prospect of the book has caused a "frenzy in the publishing world". Although the reports of such a book have not been confirmed yet, social media users have raised their voices against the actress on this issue.
ADVERTISEMENT
ALSO READ
Millie Bobby Brown rocks thong bikini as she kisses boyfriend Jake Bongiovi during Italy vacation
Who was Carson Dunn? Boy, 10, tragically dies after falling off floating structure at Camp Dearborn
ADVERTISEMENT
A Twitter user who goes by the Twitter handle @Mynitina tweeted "What would the title be ? How to poop in a bed ?". TikTok creator Jahan Kalantar asked in a video "What kind of publisher would be stupid enough to go into business with someone who has just been found to be defamatory?". The video has almost 50,000 views. "Amber Heard's new book is already making her millions of dollars," said TikToker Noah Glenn Carter in a video, which clocked over 340,000 views.
ADVERTISEMENT
"To say that has sent the deranged attack dogs onto Amber's scent would be an understatement. Even as they acknowledge her beauty, they turn it to poison," wrote Newsweek columnist Nicole Lampert. "The idea that Amber bewitched Johnny with said beauty has become so prevalent there are social media accounts linking the actress to the old TV series about witches, Bewitched. Because of course it was her fault that Johnny fell in love with her."
ADVERTISEMENT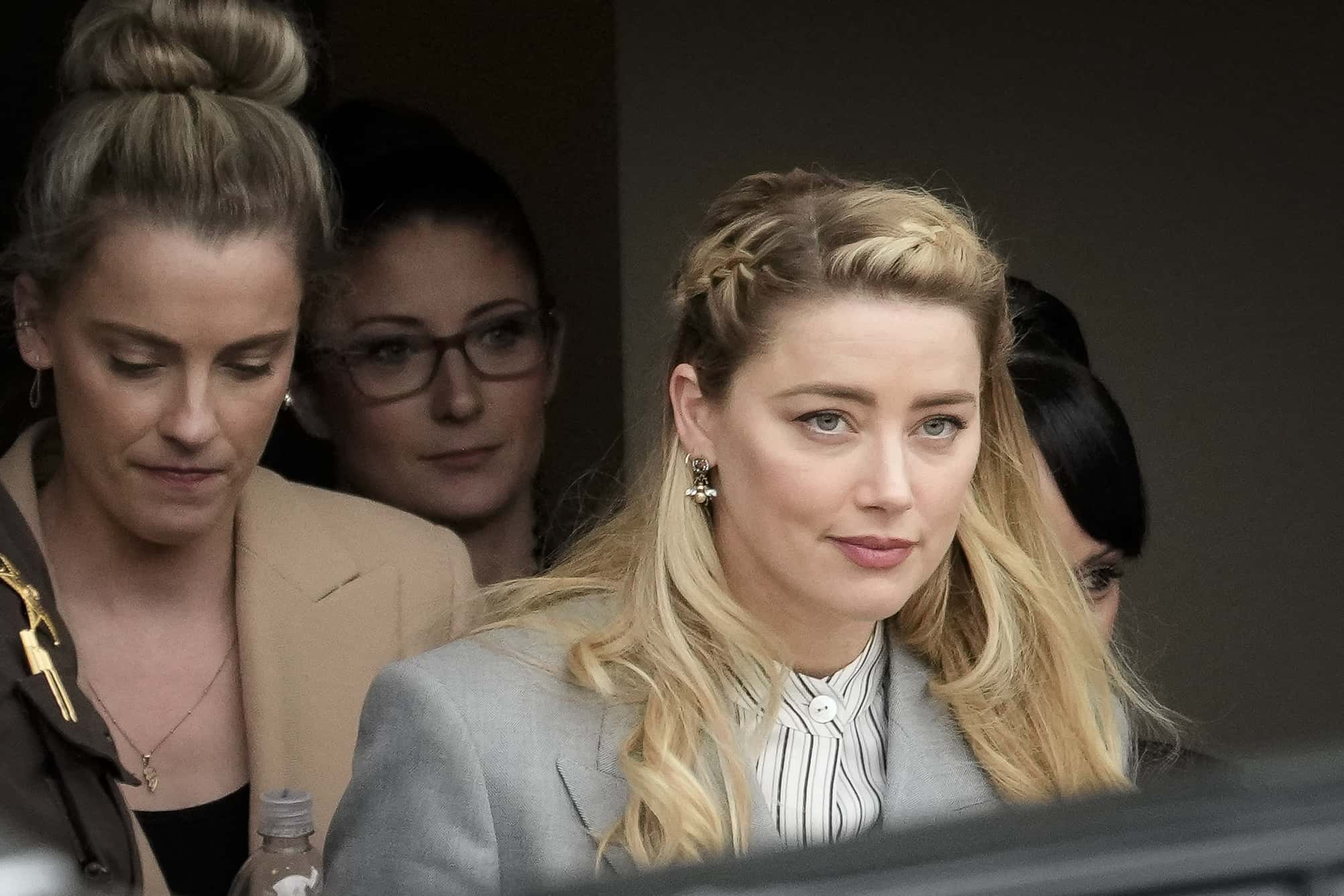 TOP STORIES
The horrifying story of Chrystul Kizer: How a sex trafficking victim ended up becoming the accused
ADVERTISEMENT
Woman scarred after filming viral video of SAVAGE shark attack on seal off Nauset Beach
Johnny Depp and Amber Heard got married in 2015 before getting separated in 2017. Johnny Depp filed a $50 million lawsuit against her over her 2018 op-ed in The Washington Post, in which she said she was a domestic abuse survivor. The duo fought a six-week court battle against each other which started in April. Heard lost the case badly and the jury awarded Depp $10 million in compensatory damages and $5 million in punitive damages, after finding Heard's claim to be baseless, irrational, and defamatory.
ADVERTISEMENT
Disclaimer : This is based on sources and we have been unable to verify this information independently.
.