The driver involved in a car crash which claimed the lives of four farm workers in northern Victoria on Wednesday has spoken to family members from his hospital bed before major surgery.
The four men died in the collision at Pine Lodge, east of Shepparton, when the Peugeot they were traveling in crossed at an intersection. Police say early investigations suggest the car may not have stopped at a stop sign and was later "T-boned" by a Toyota Hilux that was towing a trailer.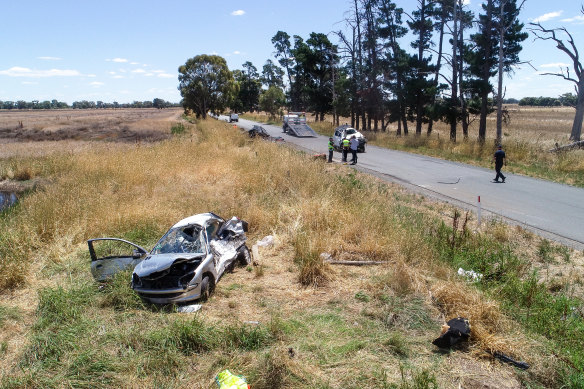 According to a family member who spoke to the ages the driver of the Peugeot, Harinder Singh Randhawa, was able to talk to loved ones from his hospital bed on Friday morning.
The man will undergo surgery after breaking several ribs in the collision, the family member said. He is yet to speak to the police due to his injuries.
Randhawa, who is in his 40s, was flown to Royal Melbourne Hospital in a serious condition following the crash. A spokeswoman for Victoria Police confirmed he remains under police guard.
The driver of the Toyota Hilux, a 29-year-old man from Nathalia – north-west of Shepparton – stopped to help at the scene. He was later assessed for minor injuries at Goulburn Valley Health Hospital.
Happy Singh, who leases a vegetable farm in Katandra West near Shepparton, had employed the deceased four men to work on his farm for the day, before they asked for a lift back to Shepparton with Randhawa, who is a friend of the farmer.
"I feel really sad," Singh said of the deaths of the four men who were farm laborers from India. "They were very happy when they left. I was expecting we would meet again next time."