John Daly, a well-known golfer, shared a humorous moment from his time on the course with Arnold Palmer. In a video posted on Instagram, Daly recalls a round of golf that he played with Palmer and Kenny Perry at Bay Hill. During the game, Palmer posed a surprising question to Daly and his companion, which resulted in laughter and lighthearted banter throughout the rest of the round. One thing that is common between Palmer and Daly is that they both have a drink named after them.
In a video posted on Instagram, Daly recounts a game they played together where Palmer asked him and Kenny about a certain "blue pill." This lighthearted moment provides a glimpse into Palmer's humorous side and his love for the game. For years, Daly and Palmer have had a rivalry on the course and a friendship off the course. A video posted by an Instagram handle named drunkbytheturn provides an insight into their equation.
John Daly Recalls His Best Moment with Arnold Palmer
Golfing legend, John Daly, shared a hilarious moment with the late Arnold Palmer after his demise. In a video posted on the Instagram account drunkbytheturn, Daly was heard telling the story of a game they played together at Bay Hill. Palmer there asked him and fellow golfer, Kenny Perry, if they had heard of a "blue pill called Viagra."
DIVE DEEPER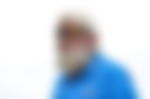 As the three golfers stood on the 10th hole at Bay Hill, Palmer turned to Daly and Perry with a question. The question that caught them off guard. Palmer asked, "Y'all ever heard about this blue pill called Viagra?" He asked this with the utmost innocence. Daly and Perry couldn't help but laugh at the unexpected query, & quickly realized that Palmer was serious. "Me and Kenny kind of laughed and looked at him and said yeah we kind of had… Well, we take it so that we don't fall out of bed," Daly recalled. Surely, the group must have erupted in laughter, and the rest of the round must have been filled with jokes.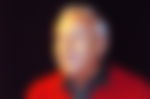 Despite the lighthearted tone, there was no mistaking the respect that Daly had for Palmer. It was just a funny moment that he will never forget. Arnold was a gem, whose loss is always mourned by the golf community. These are the kinds of memories that keep him alive in our minds. 62 PGA Tour titles are definitely worthy of all the respect that he gets till date. He was truly a king, not just at golf, but also at heart.
Watch this story John Daly Once Made a Fan Pay the Price for Evoking Massive Outrage Down Under
Would you count this as your favorite story of Arnold's? If not, then let us know your favorite in the comments section below.