Revised plans for student accommodation including more than 300 bedrooms have been approved by York city councilors at a planning meeting today – 5 May.
The council's planning committee considered the latest proposals for the Alton Cars York Ltd site, at 3 James Street.
Previous proposals to use this country for a 319-bedroom scheme were rejected by the committee in February, with councilors arguing this would amount to "over development" of the site.
They also decided the development would not provide a good enough level of amenity for its residents, due to an inadequate amount of floorspace.
The revised plans from S Harrison Developments are for up to 303 bedrooms, including 231 study bedrooms – in clusters of up to eight with shared living/dining areas – and 72 individual studio rooms.
These would be accommodated in a building ranging from three to five stores. There would also be communal areas on the ground floor and landscaped areas, including a public park on the south-east corner of the site.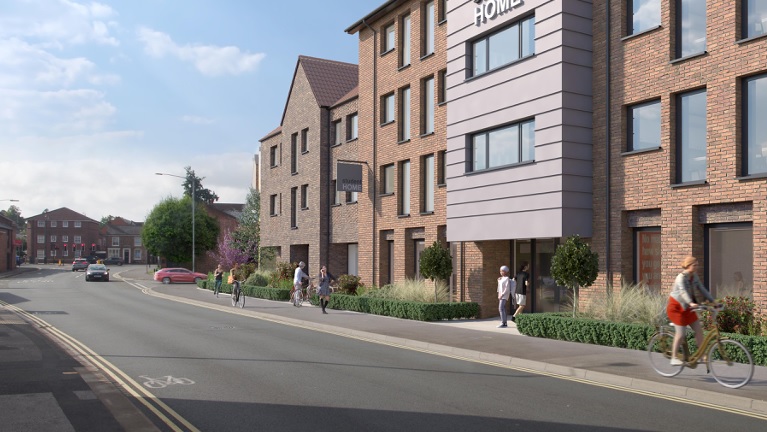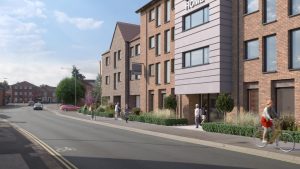 Outlining why the amended plans deserved to be approved, a report accompanying the latest application says it has introduced new public open space to the scheme, while a strip of land along James Street is offered to become adopted highway. This will enable a 3.5m wide shared path for pedestrians and cyclists.
Also, the number of proposed student rooms has been cut from 319 to 303, with the amendments reducing the footprint of the building.
Council planning officers recommended the plans should be approved, with the planning committee overwhelmingly voting in favor of the recommendation following a presentation on behalf of the applicant.
Councilor Stephen Fenton said: "I think the changes that have been made to the scheme represent an improvement to what we considered at our last meeting.
"I struggled to see any valid planning grounds on which we could refuse the application so I'm happy to move approval."
Cllr Janet Looker said she would vote in favour, but stressed this was "with huge regret", that another city center site would no longer be available for residential homes, rather than student accommodation.