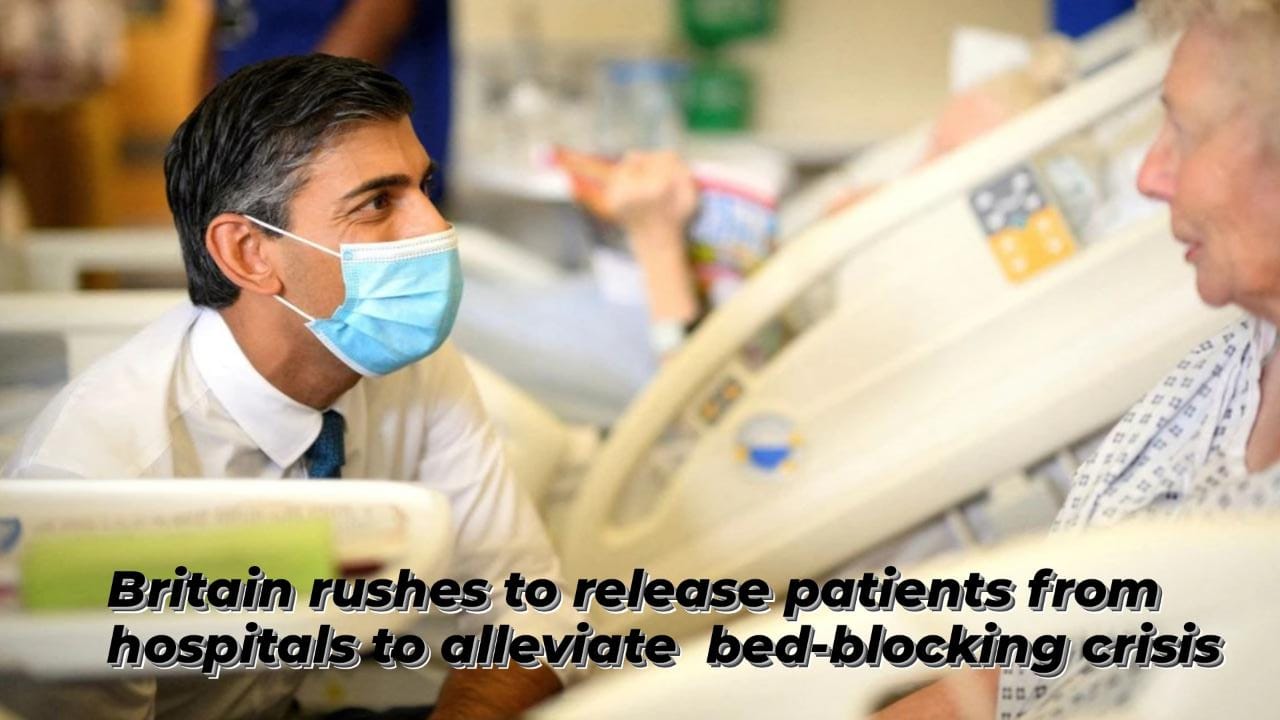 England's National Health Service (NHS) plans to discharge thousands of patients into care homes and other settings in the coming weeks in order to free up desperately needed beds during one of the worst winters on record.
The state-run health service, which provides free care to the entire population and was a source of pride for many Britons until recently, is under strain as a result of years of relative underinvestment, the aftermath of the COVID-19 pandemic, and strike action by frontline staff over pay.
As doctors and nurses struggled to discharge patients due to a shortage of staff and beds, some patients are being treated in corridors, and ambulances have been queuing outside hospitals to transfer patients to emergency wards.
In a statement, the government said it would make up to 200 million pounds ($242 million) in additional funding available in England to buy short-term care places, allowing patients with low medical needs to be cared for outside of hospital, and 50 million pounds to improve existing facilities.