Dressed up in a Yoda pajama onesie and Superman underwear, history freshman Wesley Ferris snuggled a pillow and blanket as his team plowed through the football field during the first heat of Bed Races.
Ferris' team, representing Vandergriff Hall, said they were very confident about the event.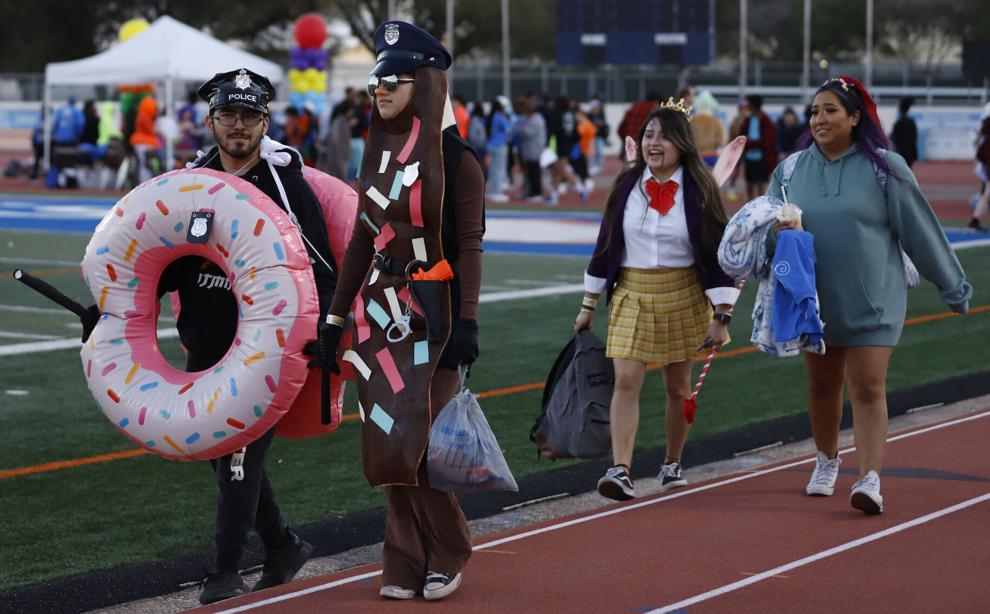 "The best training I did, since I'm going to be on the bed, is I [slept] every night," he said.
Bed Races made its return after three years to the Maverick Stadium on March 23 as 65 teams battled for team medals and Maverick pride.
The races began in 1980 to celebrate the Maverick Stadium opening, according to previous shorthorn reporting.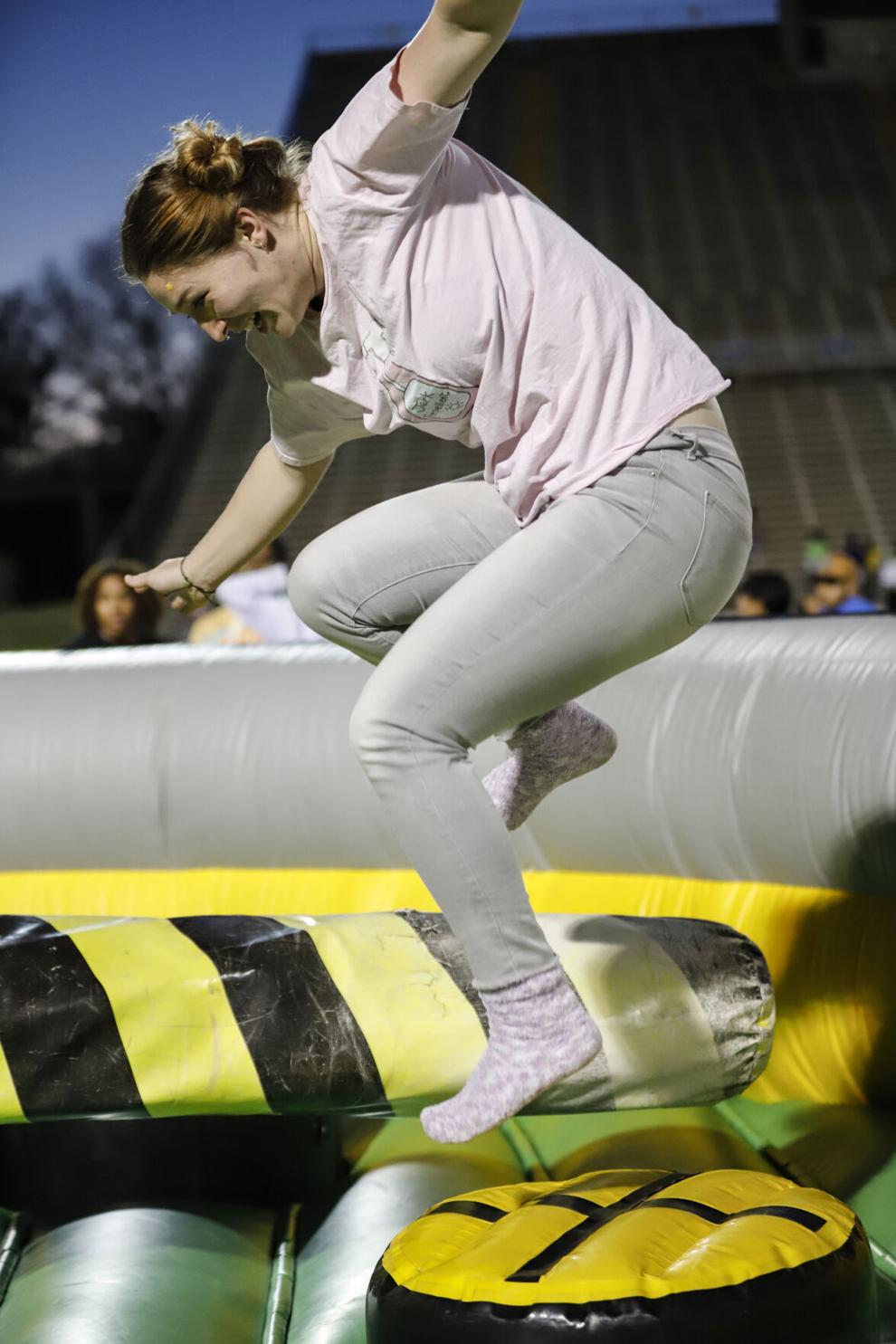 Teams of five push a full-sized bed across 40 yards to compete for the fastest time, said Drew Barfield, member services and technology assistant director.
The event included men's, women's and coed divisions, Barfield said.
The designated theme for this year's Bed Races was Candy Land. The stadium was decorated with inflatable candy canes, handcrafted plastic lollipops, posters on the bleachers and various attendees arriving in colorful costumes.
"It feels really good to be back," Barfield said. "I'm really excited to see how the students react to this event, especially the ones that have not done it before."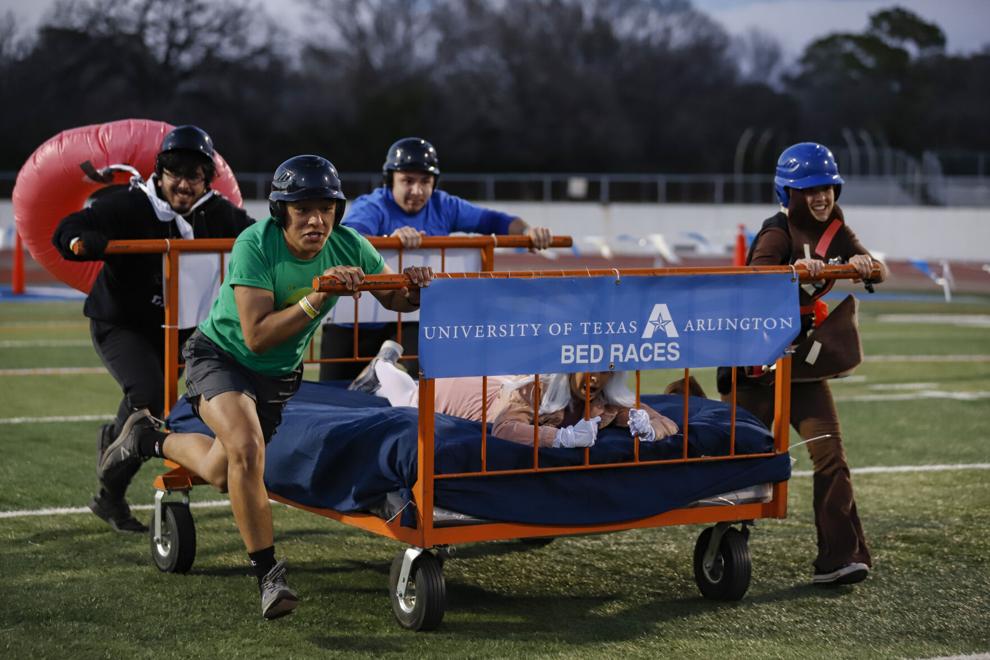 Proceeds from the event registration fees will go toward the Division of Student Affairs' Emergency Assistance Fund, said Josh Hale, sports program assistant director.
Winners with the fastest times in each division included I-Candy for the women's, The Bed Rockers for the men's and The Stallions for the coed division.
Emily Hernandez, education sophomore and UTA Ambassadors member, attended Bed Races for the first time this year.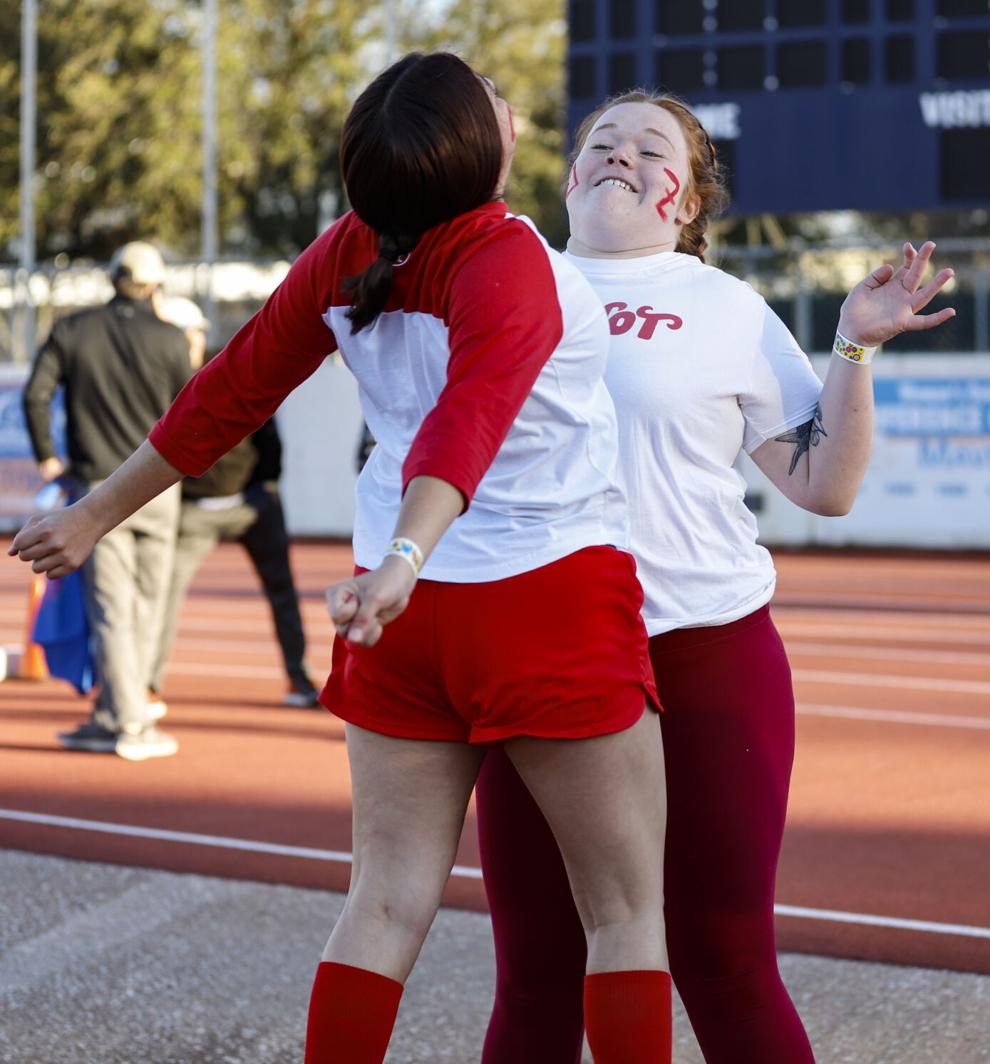 For her, the most important part was to have fun with her fellow peers. Whether her team won or lost, Hernandez said she planned to use her Maverick spirit and not give up when racing.
"I myself am a commuter, and so I feel like this event is perfect to get involved, especially when there's like a lot of people you can meet," she said.
Estephania "Stephy" Ortiz, EXCEL Campus Activities programming director, helped organize the event's novelties, awards and decorations.
Ortiz adhered to the Candy Land theme by dressing in all purple, complete with a bright purple wig. Her costume was inspired by the colored roads in the Candy Land game, she said.
Ortiz said she has tried to plan the event for the last three semesters, but COVID-19 prevented them from hosting the event.
"I'm very proud," she said. "I'm very excited that I'm able to bring this back, and it looks like it's pretty successful."
@TaylorAC13 @ChahalMallika
.