Bed Bath & Beyond shares closed 69% higher Wednesday — the stock is down 75% over the past year — despite the company's recent string of financial instability and executive changes.
Over the last five days, shares have ballooned approximately 72% as traders see opportunity in shorting the stock of a distressed company. Shorting is a technique by which investors look to profit by selling borrowed stock with the intention of buying shares back later at a cheaper price.
Traders make money as long as the price falls. When it goes up, they face a "short squeeze" and often have to sell shares at a loss to cover their positions and cut losses. This selling may cause the stock to rise even further as buyers know sellers will be willing to pay higher prices just to get rid of their shares.
MarketBeat data shows nearly half of the company's 76.4 million shares of free float are shorted.
BED BATH & BEYOND SALES SINK, WILL CLOSE 150 STORES
Much of the trading interest was concentrated in near-dated options, with contracts expiring on or before Jan. 20 making up about 70% of the volume.
S3 Partners noted that there are more retail investors on the long side and large institutional activity on the short side that sets up the stock for volatile trading based on momentum and not fundamentals.
ticker
Security
load
Change
change %
BBBY
BED BATH & BEYOND INC.
3.49
+1.42
+68.60%
The phenomenon is reminiscent of AMC Entertainment, which was rescued from bankruptcy during the coronavirus pandemic by retail investors who bet against Wall Street short sellers.
"Bed Bath & Beyond stock is following the often amusing, but always distressing, 'meme' phenomenon," James Gellert, CEO of RapidRatings, told FOX Business Wednesday.
"Two factors are at play explaining the rally — a ton of attention by a segment of retail investors looking to flex muscle as they did on AMC and Gamestop and, most notably, the covering of shorts," he said. "A huge percentage of Bed Bath & Beyond is sold short, and when short sellers are squeezed and forced to buy stock, we see a rally.
"The factors at play simultaneously can drive share price in a disconnected way to the underlying financial health of a company."
BED BATH & BEYOND SALES SINK, WILL CLOSE 150 STORES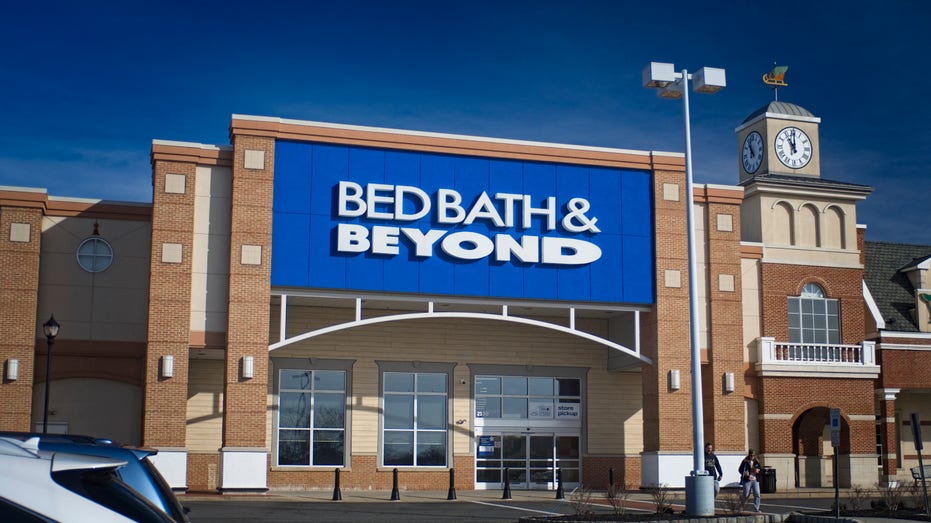 Since the beginning of the pandemic, Bed Bath & Beyond has suffered a drop in quarterly sales. The latest report released Tuesday showed net sales declined 33% to $1.26 billion, predominantly driven by a comparable sales decline of 32%.
The net loss for the three months ended Nov. 28 widened to $392.97 million from $276.43 million a year ago.
In the announcement, the company also revealed a new plan to save roughly $500 million annually through initiated incremental cost reductions of approximately $80 million to $100 million, including overhead expense and headcount, and the closing of 150 stores by the end of fiscal 2022.
BED BATH & BEYOND TAPS NEW RESTRUCTURING ADVISER AS BANKRUPTCY LOOMS
What can the market expect out of BB&B now? Chapter 11?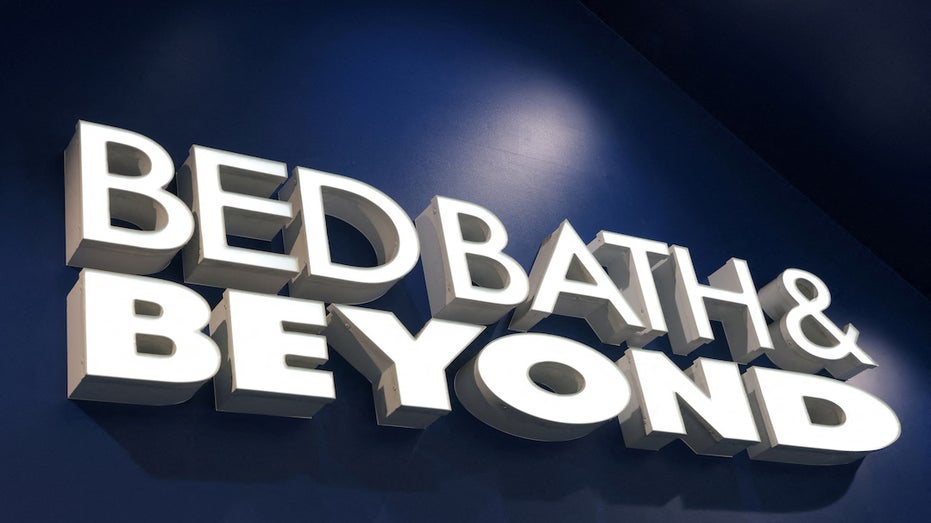 Gellert said the stock rallied a little after the cost-cutting announced Tuesday, "but that's simply not enough."
"It might be enough to drive attention among retail equity buyers but not enough to improve the fundamentals of the business," Gellert added. "Bed Bath & Beyond will have to announce divestitures, restructuring and a lot more than cost cutting if it is going to avoid Chapter 11."
CLICK HERE TO READ MORE ON FOX BUSINESS
Bed Bath & Beyond helped lift meme stocks AMC Entertainment, the movie theater chain's preferred APE units, and GameStop.
ticker
Security
load
Change
change %
AMC
AMC ENTERTAINMENT
4.90
+0.85
+20.84%
APE
AMC ENTERTAINMENT
1.42
+0.03
+2.16%
GME
GAMESTOP CORP.
02/19
+1.26
+7.09%
Reuters contributed to this report.