B.Ed is Not A "Bachelor Degree" of Graduation, Rules Gujarat HC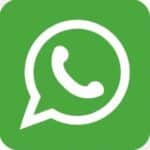 So read
After hearing the submissions, the Bench of Justice Karia agreed with the respondent's submission and observed that to get a B.Ed degree a person has to possess a BA or BSc degree.
The High court also relied on Chief Manager, PNB & Anr versus Anit Kumar Das, whereby the Apex Court had not considered a person who possessed higher qualifications as eligible for the post of peon.
Therefore, the court dismissed the plea and affirmed that the respondent was correct in rejecting the candidature of the petitioners.
Title: Brijesh Kumar Dasharathlal Patel versus Chairman & Ors
Case No.: C SCA 16694/2017