Virtual reality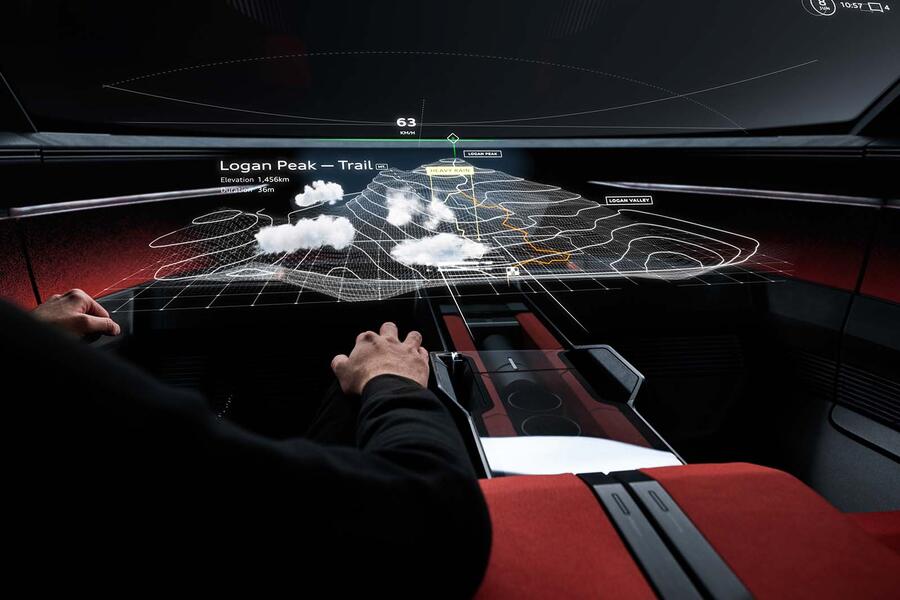 The Activesphere shuns conventional physical controls – and even touchscreens – in favor of an interactive hologram set-up called Audi Dimensions, accessible through augmented-reality headsets for the driver and passengers.
Audi suggested that the car's key displays and functions could be hosted in this virtual platform, controlled via gestures and adapted according to the driving scenario.
Odedra told Autocar: "We've created a boundless spatial interface with you in the centre. Information can be distributed to the right places. And a key message here is that we don't want to overload you."
off roading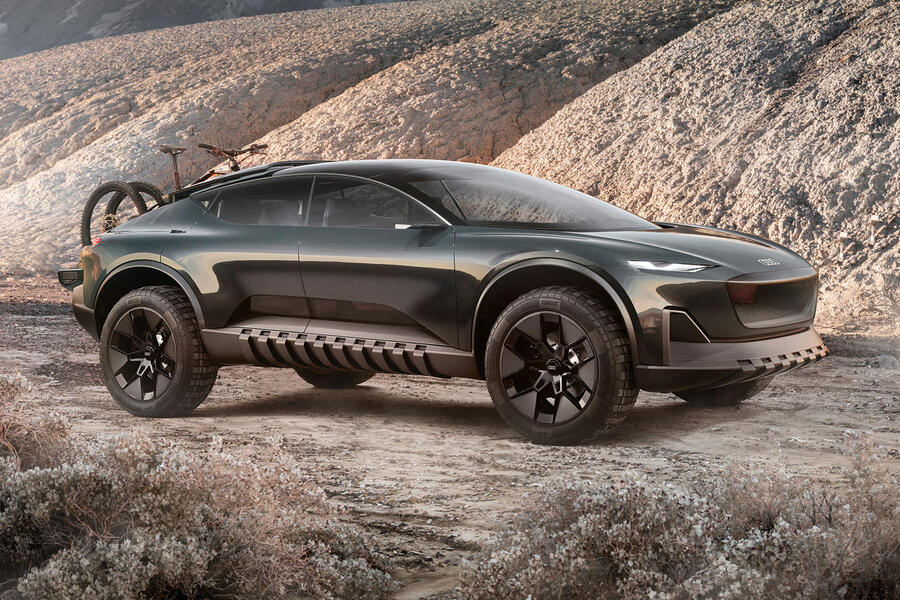 "The skateboard of the car is very robust," Lefranc boasted of the specially reinforced PPE platform. "It can take the beating when you go on dirt roads or in the snow. Wherever you need to go, this car could take you."
Boosting its off-road credentials, the Activesphere's active air suspension can be raised 80mm to give up to 248mm of ground clearance, the wheel faces can open to optimise brake cooling, the front of the car can become 'invisible' so that the driver can see the position of the front wheels on the augmented reality display and its 22in wheels are wrapped in heavy-duty all-terrain tires. Audi claims an approach angle of 18.9deg and a departure angle of 28.1deg.
New styling cues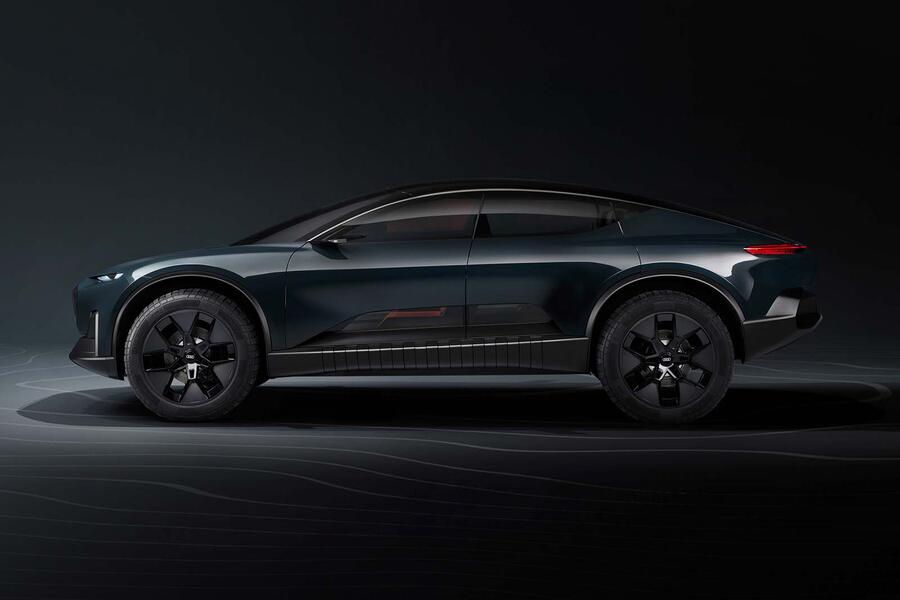 Audi design evolves every three years, according to Lichte, and the Activesphere gives clues as to the defining features of the next iteration.
Most obvious is the reshaped Singleframe grille, which will adorn the next generation of Audi EVs from around 2026 (although not in transparent form), as well as the rakish silhouette, sloping roof, muscular rear arches and minimal creases and lines.
Although he acknowledged the Bauhaus influence, Lichte laughed off the idea of ​​calling the eventual production version of the TT-tron.