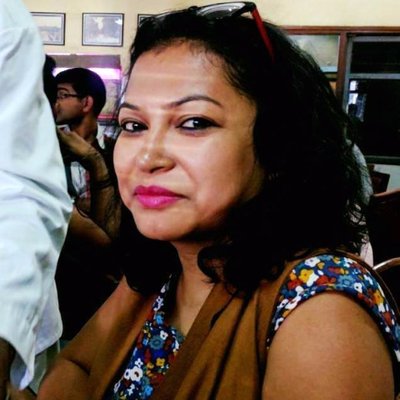 First Published Feb 1, 2023, 10:17 AM IST
Aaliya Siddiqui, the wife of actor Nawazuddin Siddiqui, has previously alleged that she was being harassed at her house. Her lawyer has now claimed that the actor and his family have not supplied his client 'food, bed, bathroom to take a bath' in the previous week. Notably, Nawazuddin's mother complained to Aaliya over a property issue.
Advocate Rizwan Siddiquee has stated, "Mr. Nawazuddin Siddiqui and his family members did everything possible to remove my client Mrs. Aaliya Siddiqui from the house. They filed an untenable criminal complaint of trespass against her. Thereafter, through the police threatened to arrest her and called her each day to the Police Station after sunset.
Also Read: Pathaan day 7: YRF's film crosses Rs 640 Crs, breaks all records in first week worldwide
While Rizwan does not want to explicitly ascribe the police department's actions and failings to them, the reality remains that no police officer ever came to safeguard his client's rights, even after her modesty was insulted in front of the officers.
"Not only her relationship with Mr. Nawazuddin Siddiqui was questioned before the Police Officer, but even the legitimacy of the minor son was questioned. Yet the police officer did not act on the written complaint given by my client under Section 509 of IPC," he said.
Also Read: 'Mad respect': Urfi Javed hails Kangana Ranaut for defending the style icon's fashion choices
No food, bed or bathroom given to Aaliya
According to Rizwan, Nawazuddin Siddiqui and his family have guaranteed that his client has had no food, bed, or bathroom to wash in the previous seven days. "They have even stationed a swarm of male bodyguards surrounding my client and set CCTV cameras in the hall, where my client is presently residing with her little children," he stated.
Rizwan went on to say that the actor's family has even made it impossible for him to collect any signatures from his client to file relevant legal complaints against Nawazuddin Siddiqui and his family.
He stated that despite being stopped and intimidated at numerous levels, and with no police officer coming to his client's rescue, they were able to secure Aaliya Siddiqui's signature for court proceedings, and multiple charges are being filed.
Last Updated Feb 1, 2023, 10:17 AM IST
.