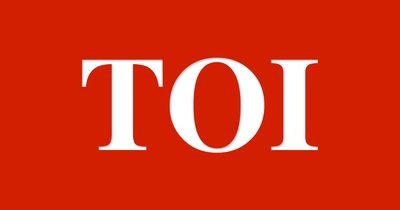 Ghaziabad: A 75-year-old man was tied to the bed and smothered — possibly with a pillow — during a burglary at his house in Tila Mor early on Friday.
Police suspect the role of his elder daughter-in-law, who was in another room with her son.
The police said they got a call around 2.45am that a burglary had taken place at a house in Tila Mor. When a team reached the house, they found Jaswant Sharma dead in his room and his hands tied to the bed. Jewelery worth Rs 2 lakh and Rs 10,000 cash was missing from one of the almirahs in the room.
The body was sent for an autopsy and the reports are awaited.
Sharma's younger son, Pankaj, had gone to Rajasthan on Thursday night with his wife and son for a mundan ceremony. The 75-year-old man's elder son, Pawan, died of a heart attack this January.
"Jaswant Sharma was sleeping in his room while his elder daughter-in-law was in another room with her son. His younger son and his wife were away in Rajasthan when the burglary happened," said Bhuvneshwar Kumar, the SHO of Tila Mor police station
The police sensed something amiss when they found that though cash and jewelery were missing, the locks to the almirah from where they had apparently been taken were intact.
"Kavita, the elder daughter-in-law, told us that she woke up suddenly around 2.30am, unable to move her hands. When she cried in fear, her son switched on the lights, and found that her hands were tied to the bed. After freeing herself, she went to Jaswant Sharma's room and found him dead. Pankaj's room, she said, was open and so was the almirah there," Kumar said.
The cops have also learned of a property dispute within the family.
Ever since her husband died, Kavita was allegedly seeking a share of the property so that she could move elsewhere.
"It looks like someone from the family would have allowed the burglars to enter the house. There is no evidence of forced entry. Kavita has the keys to Pankaj's room and almirah, from where the cash and jewelery were stolen. Moreover, when the police team reached the house, the door was bolted from inside," the SHO said.
Pankaj, who reached home around 9am on Friday, raised similar suspicion. "She called me up to inform me about the burglary in my room, but did not utter a single word about my father's death. She would often fight with him over the distribution of property. She wanted to sell the house and move elsewhere," Pankaj said.
Gyanendra Singh, SP City-2, said that following a complaint by Pankaj, an FIR had been registered against Kavita under sections 394 (voluntarily causing hurt in committing robbery) and 302 (murder) of the IPC.
"After getting the call, we reached the spot along with a dog squad and the forensic team. We are investigating the case from all angles," he told TOI.
FOLLOW US ON SOCIAL MEDIA
FacebookTwitterInstagramKOO APPYOUTUBE
.