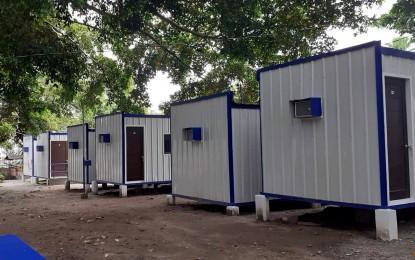 GENERAL CITY OF SANTOS – The municipality of Tboli, in the province of South Cotabato, has opened a 50 bed isolation center for Coronavirus Disease 2019 (Covid-19), built with a grant of PHP 12.1 million from the Department of Social Welfare and Development (DSWD) .
Restituto Macuto, director of DSWD Region 12, said on Wednesday the facility was as part of their flagship anti-poverty initiative Kalahi CIDSS and the Peaceful and abundant peace (PAMANA) to support a community-oriented development program for indigenous peoples.
Kalahi-CIDSS stands for Armament against poverty– Comprehensive and Integrated Social Services Delivery, a World Bank supported socio-economic project run by DSWD since 2003.
Macuto said the project was officially handed over to the city and its 25 barangays by the agency on Tuesday.
He said the facility consists of 25 container trucks that have been converted into air-conditioned isolation rooms. Each insulation unit has two rooms, two comfort rooms, water pipes, lighting and other basic amenities.
The project, which was carried out by the community together with community volunteers, is designed to help strengthen the government's fight against Covid-19, he said.
"This will allow our communities to properly manage their Covid-19 cases," Macuto said in a report.
He said the city of Tboli will use the facility primarily for the isolation and treatment of suspected and confirmed Covid-19 patients.
He said the community has released a consideration of PHP 205,000 for the additional provisions and facility improvement.
The DSWD has allocated around PHP 300 million in grants to community-based projects this year to combat the effects of Covid-19 as well as other disasters affecting parts of Region 12 (Soccsksargen).
The initiative provided funding for community identified and managed actions that will help restore and improve basic social services in 21 "poorest and most vulnerable communities" in the region. (PNA)